Aminostar Booster is an effective and powerful dietary supplement ideal for athletes. Aminostar Booster is suitable for strength and endurance sports. Original sports nutrition Aminostar cheaply on AlfaFit.cz! Wide assortment of Aminostar now at even better prices. Save on purchase with us and you.
DESCRIPTION: Aminostar Anabolic Booster 180 capsules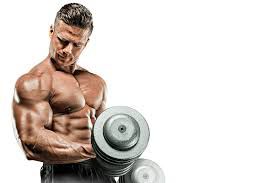 Aminostar Anabolic Booster contains a combination of Tribulus Terrestris and ZMA, which help maintain the right hormone levels, stimulate muscle growth, strength and physical performance.

* Tribulus Terrestris - is a natural testosterone stimulant.
The Tribulus Terrestris extract is suitable for increasing testosterone levels, supplementing nutrition to support spermatogenesis, improving libido (for both sexes), supporting muscle growth and positively impacting the body's defenses.

* ZMA - is a source of vitamin B6, zinc and magnesium.

- Vitamin B6 - contributes to the metabolism of proteins, helps reduce fatigue and exhaustion.
It helps weight loss.

- Zinc - supports the correct level of testosterone.
Zinc is a powerful antioxidant, it helps the normal functioning of the immune system, contributes to the fertility and good functioning of the reproductive organs.
It shares the process of cell division and DNA production.

- Magnesium - contributes to muscle activity and contributes to the synthesis of proteins in the body.
Magnesium or magnesium also helps maintain bone mass, teeth and muscle, contributes to reduced fatigue and exhaustion, has a significant anticonvulsant effect,

* In addition, Aminostar Anabolic Booster is enriched with Acetyl L-Carnitine and L-Arginine Alpha-Ketoglutarate.

EFFECTS: Aminostar Anabolic Booster 180 capsules
For more information about this product, unfortunately, we can not be disclosed because it would be in accordance with Regulation of the European Parliament and Council Regulation (EC) no. 1924/2006 health claims that can not be disclosed. We publish only those health claims that have been approved by the European Commission. As an example, approved a health claim for the water we claim: "It contributes to the maintenance of normal physical and cognitive functions, contributes to the maintenance of normal regulation of body temperature." Wherein the water must also be consumer is informed that in order to obtain the claimed effect must provide a daily intake of at least 2 liters of water. Let every visitor of which draw their own conclusion.
USE: Aminostar Anabolic Booster 180 capsules
Dosage:
The basic daily dose is 6 capsules before bedtime.
WARNING: Aminostar Anabolic Booster 180 capsules
Not for children, pregnant and nursing women. The product is not intended for use as a replacement for a varied diet. Do not exceed the recommended daily dose! Keep out of reach of children! Store in a dry place at temperatures up to 25 ° C. Protect against frost! The manufacturer is not responsible for any damage caused by improper use or storage. After opening, use up to 5 months.

Allergens: It may contain traces of milk, eggs, soy and crustaceans.
PACKAGING: Aminostar Anabolic Booster 180 capsules
180 capsules
Ingredients - Aminostar Anabolic Booster 180 capsules
INGREDIENTS: Aminostar Anabolic Booster 180 capsules
Anchor ground extract (Tribulus Terrestris 40%), ALC (acetyl L-carnitine), L-Arginine Alfa-ketoglutarate, ZMA® (Citrate and Magnesium Oxide, Monomethionine and Zinc Aspartate, Pyridoxine HCl (Vitamin B6)), L-Ornithine HCl, gelatin capsules (gelatin, dyes: titanium dioxide, iron oxides and hydroxides), anti-caking agents: magnesium stearate and silica
| | |
| --- | --- |
| Active substances: | 4 capsules |
| Tribulus Terrestris | 1072 |
| ALC (Acetyl L-karnitin) | 1072 |
| Arginín Alfa-ketoglutarate | 1072 |
| L-Ornitin HCl | 532 |
| Magnesium | 174 |
| Zink | 11,5 |
| Vitamin B6 | 4 |