Aminostar BCAA Extreme Pure is a special blend of BCAA Extreme Pure containing L-Leucine for even greater gains in muscle mass.
DESCRIPTION: Aminostar BCAA Extreme Pure 120 capsules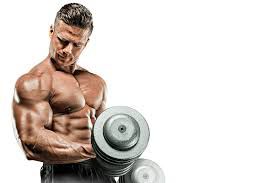 Amino acids BCAA Extreme Pure increase muscle protein synthesis while reducing catabolic processes in muscles. These amino acids protect the muscles by reducing the need for the muscles to burn their own proteins and thus contribute to the anabolism of the organism.
In muscle cells, they can also be used to generate energy.


We recommend using BCCA during training, it is necessary to use it for about 30 minutes.
Before, during and immediately after training.
BCAA deficiency in the muscles causes increased fatigue, which means a decrease in strength and persistence.
There may also be loss of muscle mass.


In order for your intake of protein to be complete, you must take care of the essential amino acids intake.
If any of your diet is missing, your body will try to get it, for example, from their muscles by breaking them down.


BCAAs support your performance:

* Protects muscle proteins from decay

* Favorably affect the health of muscle tissues

* Promote muscle growth
EFFECTS: Aminostar BCAA Extreme Pure 120 capsules
For more information about this product, unfortunately, we can not be disclosed because it would be in accordance with Regulation of the European Parliament and Council Regulation (EC) no. 1924/2006 health claims that can not be disclosed. We publish only those health claims that have been approved by the European Commission. As an example, approved a health claim for the water we claim: "It contributes to the maintenance of normal physical and cognitive functions, contributes to the maintenance of normal regulation of body temperature." Wherein the water must also be consumer is informed that in order to obtain the claimed effect must provide a daily intake of at least 2 liters of water. Let every visitor of which draw their own conclusion.
USE: Aminostar BCAA Extreme Pure 120 capsules
Dosage:
3 capsules 30 minutes before exercise and 3 capsules 30 minutes after exercise.
WARNING: Aminostar BCAA Extreme Pure 120 capsules
Not for children, pregnant and nursing women. The product is not intended for use as a replacement for a varied diet. Do not exceed the recommended daily dose! Keep out of reach of children! Store in a dry place at temperatures up to 25 °C. Protect against frost! The manufacturer is not responsible for any damage caused by improper use or storage. After opening, use up to 5 months.
PACKAGING: Aminostar BCAA Extreme Pure 120 capsules
120 capsules
Ingredients - Aminostar BCAA Extreme Pure 120 capsule
INGREDIENTS: Aminostar BCAA Extreme Pure 120 capsules
L-leucine, L-isoleucine, L-valine, gelatin capsules (gelatin, dyes: titanium dioxide, iron oxides and hydroxides), anti-caking agents: magnesium stearate and silica

It may contain traces of milk, eggs, soy and crustaceans.
Active substances:

100 g

Dose

50 g

L-Leucine
333 mg
2000 mg
L-Isoleucine
83 mg
500 mg
L-Valine
83 mg
500 mg