Aminostar Fat Zero HCA contains so-called HCA or hydroxycitronic acid, which is a great helper for active athletes. Aminostar Fat Zero HCA contains, among other things, calcium and other active substances. Choose from a wide range of Aminostar sports nutrition products. Now for an even better price on AlfaFit.cz for everyone.
DESCRIPTION: Aminostar Fat Zero HCA 500 mg 100 capsules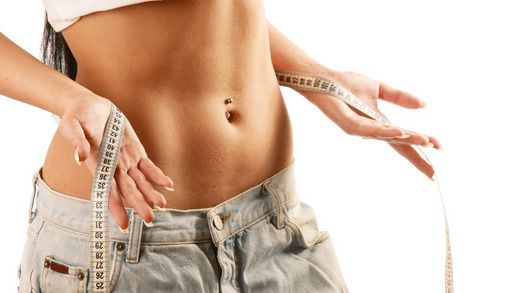 The product contains HCA, which prevents the body produce fat stores energy received from the diet and also a slight feeling of hunger.
It also contains calcium that promotes energy metabolism.


Hydroxycitric acid (HCA) is presented as a fat burner.
In fact, this substance should block the conversion of carbohydrates into fat, and only if there is excess sugar in the body, with the risk that it will be converted into fat.
Instead, they are stored as muscle glycogen.
Should it really helped to transform sugars into glycogen, it would not mean only help in the fight against fat, but also improve recovery and muscle growth, which would ultimately be even better because the new muscle mass means higher basal metabolic rate and thus less
body fat percentage.


* Encourages fat loss

* Suppresses appetite and thus reduce food intake

* Supports the reduction of fat reserves
EFFECTS: Aminostar Fat Zero HCA 500 mg 100 capsules
For more information about this product, unfortunately, we can not be disclosed because it would be in accordance with Regulation of the European Parliament and Council Regulation (EC) no. 1924/2006 health claims that can not be disclosed. We publish only those health claims that have been approved by the European Commission. As an example, approved a health claim for the water we claim: "It contributes to the maintenance of normal physical and cognitive functions, contributes to the maintenance of normal regulation of body temperature." Wherein the water must also be consumer is informed that in order to obtain the claimed effect must provide a daily intake of at least 2 liters of water. Let every visitor of which draw their own conclusion.
USE: Aminostar Fat Zero HCA 500 mg 100 capsules
Recommended dosage: basic dosage is one capsule 3 times daily. Take about 30-60 minutes before a meal. Wash down with plenty of water.
WARNING: Aminostar Fat Zero HCA 500 mg 100 capsules
Not intended for children, pregnant and nursing women. Do not exceed the recommended daily dose. There is no substitute for a varied diet. Keep out of reach of children. Not suitable for people with lactose intolerance. Stored in a dry place below 25 °C, protected from direct sunlight and frost. Producer is not liable for damages caused by improper use or storage.
PACKAGING: Aminostar Fat Zero HCA 500 mg 100 capsules
100 capsules
Ingredients - Aminostar Fat Zero HCA 500 mg 100 capsules
INGREDIENTS: Aminostar Fat Zero HCA 500 mg 100 capsules
Garcinia Cambogia Extract (55% HCA), a gelatin capsule (gelatin, colorants: titanium dioxide, iron oxides and hydroxides), anticaking agent: silicon dioxide, magnesium stearate