Aminostar FatZero is a new extremely powerful and effective fat burner stimulant. Fatzer is based on a combination of active natural substances promoting thermogenic effect, which increases body temperature and releases body heat.
DESCRIPTION: Aminostar FatZero 100 capsules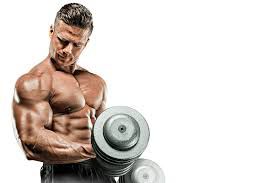 FatZero from Aminostar is an extremely powerful fat burner and an effective stimulant.
The extremely effective Fat Zero product is suitable for weight reduction, body shaping and engraving, and for blood circulation.
Fat Zero is based on a combination of effective natural substances that promote a thermogenic effect.
These substances increase body temperature and release body heat.
Fat Zero maximizes acceleration of burning of both subcutaneous and fatty fat.


Characteristics of active substances:

L-carnitine promotes fat burning, weight reduction and body formation, positively influences feelings of fatigue and effectively effects physical performance by enhancing overall fitness and endurance

Synephrine contained in Citrus aurantium helps increase fat and carbohydrate metabolism, helping to reduce fat in the body, thereby reducing weight

Yerba mate, a type of South American holly, is an effective combination of three active substances (caffeine, theobromine and theophylline) that help protect the heart, blood vessels and body cells - this is the effect of this powerful antioxidant

Guarana, a natural source of caffeine, supports concentration, fatigue removal, stimulates brain activity and helps in weight reduction

Green catechin-containing tea (EGCG) regulates cholesterol levels in the blood

Black pepper extract, a source of piperine, has strong antioxidant properties and helps in weight reduction

Chromium reduces appetite, and in particular reduces the desire for sweetness

The bark of white willows containing salicin is a herb with strengthening properties for the body, it effectively helps in blood circulation and vascular expansion
EFFECTS: Aminostar FatZero 100 capsules
For more information about this product, unfortunately, we can not be disclosed because it would be in accordance with Regulation of the European Parliament and Council Regulation (EC) no. 1924/2006 health claims that can not be disclosed. We publish only those health claims that have been approved by the European Commission. As an example, approved a health claim for the water we claim: "It contributes to the maintenance of normal physical and cognitive functions, contributes to the maintenance of normal regulation of body temperature." Wherein the water must also be consumer is informed that in order to obtain the claimed effect must provide a daily intake of at least 2 liters of water. Let every visitor of which draw their own conclusion.
USE: Aminostar FatZero 100 capsules
Dosage:
2 capsules FatZero daily - one capsule just before breakfast, the second capsule 30 - 60 minutes before training.
WARNING: Aminostar FatZero 100 capsules
Not for children, pregnant and nursing women. The product is not intended for use as a replacement for a varied diet. Do not exceed the recommended daily dose! Keep out of reach of children! Store in a dry place at temperatures up to 25 °C. Protect against frost! The manufacturer is not responsible for any damage caused by improper use or storage. After opening, use up to 5 months.
PACKAGING: Aminostar FatZero 100 capsules
100 capsules
Ingredients - Aminostar FatZero 100 capsules
INGREDIENTS: Aminostar FatZero 100 capsules
Guarana extract (10% caffeine), gelatin capsules (gelatin, dyes: titanium dioxide, oxides and iron hydroxides), Theobroma cocoa extract (15% theobromine), L-carnitine tartrate, White Willow Bark, yerba mate extract (10:1), Cayenne extract (10% capsaicin), Green Tea extract (10% caffeine), anticaking agent: silicon dioxide and magnesium stearate, Citrus aurantium (synephrine 96%), black pepper extract (95% piperine), chromium chloride
Active substances:

100 g

Dose

1 capsule

Guarana extract

35,6 g
268,75 mg

Theobroma cacao extract

12,6 g
95 mg

L-carnitine tartrate

12,2 g
92,5 mg

Citrus Aurantium

0,67 g
5 mg

White Willow Bark

5,3 g
40 mg

L-Tyrosine

4,6 g
35 mg

Yerba mate extract

3,97 g
30 mg

Cayenne extract

3,3 g
25 mg

Green tea extract

2,65 g
20 mg

Black pepper extract

0,464 g
3,5 mg

Chrome

3000 µg
19 µg