Aminostar One Daily is a multivitamin complex of important vitamins and minerals for active lifestyle. Aminostar One Daily is suitable both during and after sports. Buy Aminostar sports nutrition now available on AlfaFit.com!
DESCRIPTION: Aminostar One Daily 60 capsules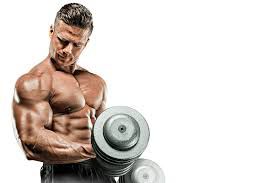 A multivitamin complex of important B-group vitamins that help maintain vitamin C's vitality and vitality helps to function properly in the nervous and immune systems.
Mineral and trace elements such as selenium, zinc, iron, magnesium and manganese help protect against oxidative stress and promote mental well-being and proper metabolism.
- helps to maintain energy and vitality of the organism (Vitamin B1, B3, B5, B12)
- helps the nervous system function (Vitamin C, B1, B3, B5, B6)
- promotes body resistance and good condition (B vitamins, selenium, zinc, iron)
- contributes to maintaining a normal function of the immune system during and after intense physical exercise (vitamin C)
- contributes to normal energy metabolism (manganese)
EFFECTS: Aminostar One Daily 60 capsules
For more information about this product, unfortunately, we can not be disclosed because it would be in accordance with Regulation of the European Parliament and Council Regulation (EC) no. 1924/2006 health claims that can not be disclosed. We publish only those health claims that have been approved by the European Commission. As an example, approved a health claim for the water we claim: "It contributes to the maintenance of normal physical and cognitive functions, contributes to the maintenance of normal regulation of body temperature." Wherein the water must also be consumer is informed that in order to obtain the claimed effect must provide a daily intake of at least 2 liters of water. Let every visitor of which draw their own conclusion.
USE: Aminostar One Daily 60 capsules
Dosage:
1 capsule once a day with food.
WARNING: Aminostar One Daily 60 capsules
Suitable for athletes. Do not exceed the recommended daily dose. Not intended for children, lactating and pregnant women. Keep out of the reach of children. Not intended as a substitute for a varied diet. Store in a cool dry place, away from direct sunlight. Use within 3 months of opening.
PACKAGING: Aminostar One Daily 60 capsules
60 capsules
Ingredients - Aminostar One Daily 60 capsules
INGREDIENTS: Aminostar One Daily 60 capsules
Vitamin B and vitamin B6, biotin / vitamin B, vitamin B1, vitamin B1, riboflavin / vitamin B2, nicotinamide / vitamin B3, calcium pantothenate / vitamin B5 / /, Folate (vitamin B11), cyanocobalamin (vitamin B12), ascorbic acid (vitamin C), cholecalciferol (vitamin D3), tocopherol acetate (vitamin E), phylloquinone / vitamin K1, chromium chloride, potassium iodide / Iodine), ferrous fumarate (iron), potassium chloride (potassium), copper sulphate (copper), magnesium oxide (magnesium), manganese / manganese sulphate, sodium selenite (selenium), zinc oxide, zinc oxide, gelatin capsules, Dyes: titanium dioxide, iron oxides and hydroxides), anti-caking agents: silicon dioxide, magnesium stearate.
It may contain traces of milk, eggs, soy and crustaceans.
| | |
| --- | --- |
| Active substances: | 1 capsules |
| Vitamin A | 800 µg |
| Vitamin B1 | 1,4 mg |
| Vitamin B2 | 1,5 mg |
| Vitamin B3 | 20 mg |
| Vitamin B5 | 10 mg |
| Vitamin B6 | 1,645 mg |
| Vitamin H | 30 µg |
| Vitamin B11 | 400 µg |
| Vitamin B12 | 6 µg |
| Vitamin C | 50 mg |
| Vitamin D3 | 5 µg |
| Vitamin E | 10 mg |
| Vitamin K1 | 25 µg |
| Chrome | 25 µg |
| Iodine | 111 µg |
| Iron | 15 mg |
| Copper | 2000 µg |
| Magnesium | 100 mg |
| Manganese | 2,5 mg |
| Selenium | 20 µg |
| Zinc | 15 mg |