Amix Carbojet Mass Professional contains high-quality protein. CarboJet Mass Professional is powdered carbohydrate-protein concentrates, the combination consisting of high-value components (Creatine monohydrate Kre-Alkalyn® Tri-creatine malate, L-glutamine, L-arginine-AKG, BCAA amino acids, L-Citrulline, beta- Alanine) for muscle growth and maximum performance.
DESCRIPTION: Amix Carbojet Mass Professional 3000 g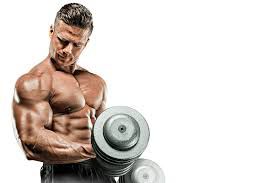 CarboJet™ Mass is a special saccharide protein powder concentrate that contains high quality Amix™ Protein Blend proteins and the exclusive Amix™ CarboJet™ Matrix carbohydrate complex, including Vitargo® high-molecular starch and gradually absorbed Palatinose® isomaltulose.

* Protein content contributes to the growth and maintenance of muscle mass

* CarboJet Mass supports a range of "complexes" consisting of a combination of highly important ingredients (Creatine Monohydrate, Kre-Alkalyn®, Tri-Creatin Malate, L-Glutamine, L-Arginine-AKG, BCAA,
-Alanin)

The growth of muscle tissue always occurs after maximum muscle regeneration.
Regenerating muscles means pumping strength and relaxing muscles during exercise and at the same time supplementing the lost energy that is needed to grow muscles.
If you do not give your body enough rest, regeneration, nutrition, and instead you over-burden it with extreme training with all sorts of challenging techniques, you can actually reverse the anabolic process and put your body in a catabolic, destructive state.
Therefore, bet on high-quality protein.
USE: Amix Carbojet Mass Professional 3000 g
Dosage:
Mix 3 scoops (100 g) Amix ™ CarboJet Mass in 300-350 ml of cold water or low-fat milk.
WARNING: Amix Carbojet Mass Professional 3000 g
Not for children, pregnant and nursing women. The product is not intended for use as a replacement for a varied diet. Do not exceed the recommended daily dose! Keep out of reach of children! Store in a dry place at temperatures up to 25 °C. Protect against frost! The manufacturer is not responsible for any damage caused by improper use or storage. After opening, use up to 5 months.
Allergens: It may contain traces of milk, eggs, soy and crustaceans.
PACKAGING: Amix Carbojet Mass Professional 3000 g
3000 g
EFFECTS: Amix Carbojet Mass Professional 3000 g
For more information about this product, unfortunately, we can not be disclosed because it would be in accordance with Regulation of the European Parliament and Council Regulation (EC) no. 1924/2006 health claims that can not be disclosed. We publish only those health claims that have been approved by the European Commission.
Ingredients - Amix Carbojet Mass Professional 3000 g
INGREDIENTS: Amix Carbojet Mass Professional 3000 g
Amix™ Protein Blend (defatted whey ultrafiltered whey protein concentrate, amino acids derived from bovine protein), dextrose, creatine monohydrate, fructose, maltodextrin, cocoa powder (only chocolate flavors), palatinose, Vitargo® Tri-Creatine Malate, thickener xanthan and guar gums, L-glutamine, emulsifier: soy lecithin, flavor, Kre-Alkalyn®, dicalcium phosphate, L-leucine, L-Glutamine Alpha ketoglutarate, beta-alanine, L-Citrulline malate, L-Isoleucine, L-Valine , dipotassium phosphate, disodium phosphate, a colorant (for flavor strawberry-banana, berries - extract of red beet) DigeZime® multienzyme complex (amylase, cellulase, lactase, lipase, bacterial neutral protease), sweetener: sucralose (Splenda®), Acesulfame K
| | |
| --- | --- |
| Active substances: | 100 g |
| Creatine monohydrate | 8000 mg |
| Tri-Creatine Malate | 1500 mg |
| L-Glutamine | 1000 mg |
| Kre-Alkalyn | 500 mg |
| L-Leucine | 250 mg |
| L-Glutamine Alpha Ketoglutarate | 250 mg |
| Beta-Alanine | 250 mg |
| L-Citruiln Malat | 250 mg |
| L-Isoleucine | 125 mg |
| L-Valin | 125 mg |
| DigeZyme | 75 mg |
| Calcium | 69 mg |
| Phosphorus | 98 mg |
| Sodium | 16 mg |
| Potassium | 28 mg |