Amix IsoGel Recovery is an effective supplement for training recovery. Isogel Recovery from carbohydrates Amix complements and supports recovery of damaged muscles. Food supplement specially formulated for extremely loaded athletes.
DESCRIPTION: Amix IsoGel Recovery 70 ml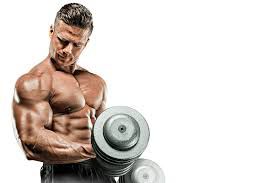 Isogel Recovery is an effective supplement for training recovery, carbohydrates and promote restoration of damaged muscles.
It contains concentrated complex carbohydrates with slow absorption and a mixture of substances to promote regeneration, such as L-Arginine, L-Citrulline or Beta-Alanine.
Additionally, the complex also contains important minerals, magnesium helps reduce fatigue and exhaustion.
* Supports acceleration of regeneration after heavy physical load
* Protects muscles from degradation
* Helps prevent muscle spasms
Branched amino acids are the most known under the acronym BCAA (from English branched chain amino acids) and include amino acids valine, leucine and isoleucine.
These amino acids are among the nine so-called. Essential amino acids (ie, such that a person can not produce itself).
These three amino acids constitute 35% of all amino acids of muscle proteins.
USE: Amix IsoGel Recovery 70 ml
Dosage: The recommended daily dose is 1-2 gels (no more than 2 gels).
To supplement carbohydrates and regeneration support, take 1 gel during or after exercise. The gel can be consumed in parts. Do not forget to follow the drinking regime.
WARNING: Amix IsoGel Recovery 70 ml
Dietary supplement. The product is not intended as a substitute for a varied diet. Store in a dry place at temperatures up to 25 °C. Protect from freezing and direct sunlight. Not for children, pregnant and nursing women. Keep out of the reach of children. The manufacturer is not liable for any damage caused by improper use or storage. Contains a source of phenylalanine.
Contains lactose, milk and soy proteins.
PACKAGING: Amix IsoGel Recovery 70 ml
70 ml
EFFECTS: Amix IsoGel Recovery 70 ml
For more information about this product, unfortunately, we can not be disclosed because it would be in accordance with Regulation of the European Parliament and Council Regulation (EC) no. 1924/2006 health claims that can not be disclosed. We publish only those health claims that have been approved by the European Commission.