ATP BCAA Max contains quality complex essential amino acids for muscle mass protection loss.
DESCRIPTION: ATP BCAA Max 600 capsules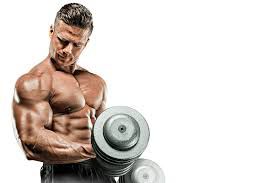 ATP BCAA Max contains quality complex of essential amino acids which are needed by a load bearing body, especially during increased physical exertion.
This form of BCAA is suitable for all power sports.
BCAA Max also contains glutamine, which tror muscles up to 60%.
If not replenished BCAA amino acids, leads to undesirable catabolic processes in muscles.


BCAA delay fatigue and mitigate the effects of the hormone cortisol, which has an adverse effect on the muscles, since they then begin to degrade.
Conversely, they can positively affect testosterone levels, which is essential for the construction of a new strength and muscle mass.
Then they have the best effect when administered before training.
During cardio workouts in the morning, which is designed to help burn fat, it is also a good time for their income.
They can use it even after training, before starting to run protein synthesis and the body is ready to accept more nutrients than when we eat in another part of the day.
EFFECTS: ATP BCAA Max 600 capsules
For more information about this product, unfortunately, we can not be disclosed because it would be in accordance with Regulation of the European Parliament and Council Regulation (EC) no. 1924/2006 health claims that can not be disclosed. We publish only those health claims that have been approved by the European Commission. As an example, approved a health claim for the water we claim: "It contributes to the maintenance of normal physical and cognitive functions, contributes to the maintenance of normal regulation of body temperature." Wherein the water must also be consumer is informed that in order to obtain the claimed effect must provide a daily intake of at least 2 liters of water. Let every visitor of which draw their own conclusion.
USE: ATP BCAA Max 600 capsules
Dosage: 6 capsules before and 6 capsules immediately after training or dosage should be divided into several doses during the day and drink plenty of water.
WARNING: ATP BCAA Max 600 capsules
Not suitable for children, pregnant and nursing women. Keep out of reach of children. After opening, store in a dry place below 25 °C and carefully closed. Producer is not liable for damages caused by improper use or storage. There is no substitute for a varied diet. Do not exceed the recommended dosage.
PACKAGING: ATP BCAA Max 600 capsules
600 capsules / 291 g (± 5 %)
Ingredients - ATP BCAA Max 600 capsules
INGREDIENTS: ATP BCAA Max 600 capsules
L-Isoleucine, L-glutamine, L-Leucine, L-Valine, transparent capsule, anticaking agent: E341 calcium phosphate, magnesium stearate E470b
Typical amino acid spectrum:

1 capsule

Dose

1 capsules

L - Leucin
75 mg
450 mg
L - Isoleucin
116 mg
700 mg
L - Valin
67 mg
400 mg
L - Glutamin
100 mg
600 mg