ATP Maxi Pro 90% is high percentage protein mixture, complement proteins in the body and helps to increase muscle mass. One of the top products thanks to its unique composition.
DESCRIPTION: ATP Maxi Pro 90% - 2200 g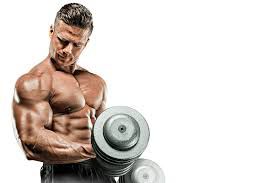 Unique high-protein drink
Maxi Pro 90%
helps athletes of various disciplines to ensure that adequate protein.
Extremely efficient in creating and maintaining muscle mass.
One of the top products thanks to its unique composition.

Maxi Pro 90% is made up of a special combination of two high-quality protein sources - soy isolate (making a specific texture and flavor) and 80% whey protein concentrate (Whey Protein Concentrate - WPC), which contains all essential amino acids with a high amount of branched chain amino acids
- BCAA.
WPC is important with low content of milk fat and milk sugar - lactose, which is a source for many consumers indigestion.
WPC also contains the main protein fraction lactoglobulin and its microfractions (glycomacropeptides, alpha lactalbumin, immunoglobulins and lactoferrin) that have specific effects in the organism.

Soy isolate is one of the finest plant sources of protein.
Its amino acid spectrum is formed a high amount of BCAA.
Soy isolate contains arginine and glutamic acid.
EFFECTS: ATP Maxi Pro 90% - 2200 g
For more information about this product, unfortunately, we can not be disclosed because it would be in accordance with Regulation of the European Parliament and Council Regulation (EC) no. 1924/2006 health claims that can not be disclosed. We publish only those health claims that have been approved by the European Commission. As an example, approved a health claim for the water we claim: "It contributes to the maintenance of normal physical and cognitive functions, contributes to the maintenance of normal regulation of body temperature." Wherein the water must also be consumer is informed that in order to obtain the claimed effect must provide a daily intake of at least 2 liters of water. Let every visitor of which draw their own conclusion.
USE: ATP Maxi Pro 90% - 2200 g
Dosage: Mix 30 g (2 tablespoons) in 250 ml of water or skim milk. Depending on the type of physical activity, consume 1-3 doses per day. Do not exceed the recommended daily dose.
WARNING: ATP Maxi Pro 90% - 2200 g
Not suitable for children, pregnant and lactating women. Keep out of the reach of children. Once opened, store in a dry place at a temperature of 25 °C, carefully closed. Producer is not liable for damages caused by improper use or storage. There is no substitute for a varied diet. Do not exceed the recommended dosage. Warning for phenylketonuriacs - contains a source of phenylalanine.
It contains lactose, soy and milk proteins. Soy isolate has a unique flavor and consistency that is not a product defect.
PACKAGING: ATP Maxi Pro 90% - 2200 g
2200 g