Aminostar Carni Xplode 60000 is a highly efficient fat burning product. Carni Xplode from Aminostar contains L-carnitine, a substance effective in reducing diets. L-carnitine effectively eliminates fats and helps to get the dream figure. Effective weight loss, effective formulation and practical dosing.
DESCRIPTION: Aminostar Carni Xplode 60000 - 500 ml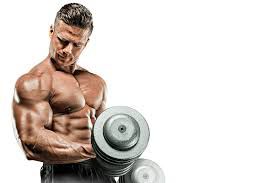 Aminostar CarniXplode is a highly effective fat burner in the body.
It contains a high dose of amino acid L-carnitine.
Carnitine is a substance of its own, its main function is the transport of free fatty acids into the mitochondria where it is transformed into the much needed energy for intense performance.
Effectively promotes fat burning in overweight reduction, develops performance and endurance, promotes proper cardiac function, reduces blood cholesterol levels, improves blood circulation and oxygen supply to the muscles, accelerates recovery after physical exertion.
Aminostar CarniXplode 60 000 is highly concentrated carnitine for intense performance and maximum result.
Increases the conversion of fats into energy
Effectively promotes fat loss

Helps maintain a slim line, a firm and flexible body

Intensively supports physical performance, accelerates regeneration

Regulates the level of blood sugar in the blood

Supports proper brain and heart functions
EFFECTS: Aminostar Carni Xplode 60000 - 500 ml
For more information about this product, unfortunately, we can not be disclosed because it would be in accordance with Regulation of the European Parliament and Council Regulation (EC) no. 1924/2006 health claims that can not be disclosed. We publish only those health claims that have been approved by the European Commission. As an example, approved a health claim for the water we claim: "It contributes to the maintenance of normal physical and cognitive functions, contributes to the maintenance of normal regulation of body temperature." Wherein the water must also be consumer is informed that in order to obtain the claimed effect must provide a daily intake of at least 2 liters of water. Let every visitor of which draw their own conclusion.
USE: Aminostar Carni Xplode 60000 - 500 ml
Dosage:
Take one dose (16.5 ml) of CarniXplode 60 000 approximately 30-60 minutes before physical exercise or in days without physical exercise in the morning without weight during overweight reduction and fat loss.
Dispense the desired volume with a measuring cup and drink either directly or after mixing with cold water.
WARNING: Aminostar Carni Xplode 60000 - 500 ml
Not for children, pregnant and nursing women. The product is not intended for use as a replacement for a varied diet. Do not exceed the recommended daily dose! Keep out of reach of children! Store in a dry place at temperatures up to 25 °C. Protect against frost! The manufacturer is not responsible for any damage caused by improper use or storage. After opening, use up to 5 months.
PACKAGING: Aminostar Carni Xplode 60000 - 500 ml
500 ml
Ingredients - Aminostar Carni Xplode 60000 - 500 ml
INGREDIENTS: Aminostar Carni Xplode 60000 - 500 ml
water, L-carnitine base, acidity regulator: citric acid, preservative: potassium sorbate, flavor, dye (flavor pink grapefruit: sunset yellow, cochineal red, pineapple: tartrazine, sunset yellow, cherry: azorubine, brilliant blue), preservatives: sodium benzoate Sodium, pyridoxine HCl (vitamin B6), sweeteners: sucralose and acesulfame K
It may contain traces of milk.
Active substances:

Dose

16,5 ml

L-carnitin
2 g
Vitamin B6
3,3 mg