Aminostar Nitric Oxide contains L-arginine, an amino acid that is essential to the body as a building block of proteins. Regulates vascular wall tension, blood pressure and blood flow. Aminostar Nitric Oxide accelerates regeneration due to increased blood flow, can prolong sport activity through improved oxygen supply to working muscles.
DESCRIPTION: Aminostar Nitric Oxide 120 capsules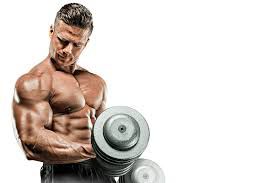 Aminostar Nitric Oxide from Aminostar is designed for special nutrition, especially for athletes.
A unique product that promotes regeneration of the body, increases muscle mass and increases blood circulation through NO.
Amino acid L-arginine is part of proteins that support the formation and maintenance of muscles.
Recently, arginine in the form of supplemental nutrition is at the forefront of interest not only in athletes who have good experience with it and regularly use arginine before and after training, but is increasingly used by the normal population.
* Increases muscle strength
* Supports blood circulation in the muscles
* Helps regenerate the body
* Increases the density of muscle fibers
L-Arginine - a semi-essential amino acid that is the source of nitric oxide in the body.
Nitrous oxide, which causes the release and expansion of the blood vessels, helps to provide more oxygen and nutrients for the skeletal muscle.
EFFECTS: Aminostar Nitric Oxide 120 capsules
For more information about this product, unfortunately, we can not be disclosed because it would be in accordance with Regulation of the European Parliament and Council Regulation (EC) no. 1924/2006 health claims that can not be disclosed. We publish only those health claims that have been approved by the European Commission. As an example, approved a health claim for the water we claim: "It contributes to the maintenance of normal physical and cognitive functions, contributes to the maintenance of normal regulation of body temperature." Wherein the water must also be consumer is informed that in order to obtain the claimed effect must provide a daily intake of at least 2 liters of water. Let every visitor of which draw their own conclusion.
USE: Aminostar Nitric Oxide 120 capsules
Dosage:
6 capsules a day (3 capsules in the morning before a meal and 3 capsules of Nitric Oxide 30 minutes before training).
WARNING: Aminostar Nitric Oxide 120 capsules
Not for children, pregnant and nursing women. The product is not intended for use as a replacement for a varied diet. Do not exceed the recommended daily dose! Keep out of reach of children! Store in a dry place at temperatures up to 25 °C. Protect against frost! The manufacturer is not responsible for any damage caused by improper use or storage. After opening, use up to 5 months.
PACKAGING: Aminostar Nitric Oxide 120 capsules
120 capsules
Ingredients - Aminostar Nitric Oxide 120 capsules
INGREDIENTS: Aminostar Nitric Oxide 120 capsules
L-Arginine alpha-ketoglutarate, gelatin capsules (gelatin, dye: titanium dioxide), anti-caking agents: silicon dioxide, magnesium stearate
Active substances:

1 capsule

Dose

6 capsules

L-Arginine alpha-ketoglutarate

500 mg
3000 mg