Aminostar Tribulus Terrestris is a concentrated extract with a high content of steroid saponins. Effectively help a greater increase in muscle mass and to accelerate the regeneration of muscle tissue.
DESCRIPTION: Aminostar Tribulus Terrestris 120 capsules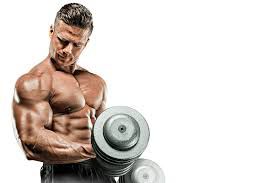 Tribulus Terrestris by Aminostar is a product that enhances the ability of regeneration, muscle mass.
It stimulates the body to produce testosterone.
Especially suitable for men (active athlete).
Non-hormonal medicine, food supplement.
Practical packaging, simple dosing.


Anchor or Tribulus Terrestris used in sports nutrition.
Significant is its support for testosterone production.
Generally, during exercise, whether it is strength training or endurance sports, we use testosterone.
There is burning and consequent shortage.
Due to the fact that Tribulus can increase testosterone levels, it also promotes muscle and muscle tone growth.
Other benefits include gain in strength, support for muscle regeneration and balance between muscle and fat.


* Nonhormonal preparation

* Accelerating mental and physical regeneration

* Positive effect on regeneration of the organism

* Faster muscle growth

* Promoting metabolism of the organism


Tribulus Terrestris extract - a medicinal herb used in ancient China, India and Mesopotamia, in the seventies began to grow specifically for the content of steroid saponins in Bulgaria.
The extract was used and tested very successfully, especially by force athletes, primarily weight-lifters as a substitute for anabolic steroids.
EFFECTS: Aminostar Tribulus Terrestris 120 capsules
For more information about this product, unfortunately, we can not be disclosed because it would be in accordance with Regulation of the European Parliament and Council Regulation (EC) no. 1924/2006 health claims that can not be disclosed. We publish only those health claims that have been approved by the European Commission. As an example, approved a health claim for the water we claim: "It contributes to the maintenance of normal physical and cognitive functions, contributes to the maintenance of normal regulation of body temperature." Wherein the water must also be consumer is informed that in order to obtain the claimed effect must provide a daily intake of at least 2 liters of water. Let every visitor of which draw their own conclusion.
USE: Aminostar Tribulus Terrestris 120 capsules
Dosage:
1 capsule (evening before sleep)
WARNING: Aminostar Tribulus Terrestris 120 capsules
Not for children, pregnant and nursing women. The product is not intended for use as a replacement for a varied diet. Do not exceed the recommended daily dose! Keep out of reach of children! Store in a dry place at temperatures up to 25 °C. Protect against frost! The manufacturer is not responsible for any damage caused by improper use or storage. After opening, use up to 5 months.
PACKAGING: Aminostar Tribulus Terrestris 120 capsules
120 capsules
Ingredients - Aminostar Tribulus Terrestris 120 capsules
INGREDIENTS: Aminostar Tribulus Terrestris 120 capsules
tribulus terrestris extract, gelatin capsules (gelatin, dyes: titanium dioxide, iron oxides and hydroxides), anti-caking agents: magnesium stearate, silicon dioxide
Active substances:

100 g

Dose

1 capsule

Tribulus terrestris
81 g
500 mg