► Aminostar Creatine Monohydrate serve as the basic building block of an energy source in muscle cells. The popular Aminostar Creatine Monohydrate provides pure muscle mass. Quality sports nutrition Aminostar stock for the best prices on AlfaFit.cz!
DESCRIPTION: Aminostar Creatine Monohydrate 240 tablets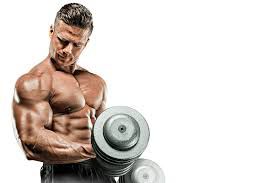 Creatine monohydrate is the basic building block for the formation of creatine phosphate, which acts as a source of energy in muscle cells.
In these cells, it forms a balance with ATP (adenosine triphosphate).
It is the product of the amino acid metabolism of argonine and methionine and is an integral building block for creatine phosphate, which provides energy for muscle activity.


It is also effective at a time of muscular fever because it has regenerative capabilities.
It helps to reduce fatigue, increases the level of energy and the stamina of the organism.
It has a strong effect on anabolism.
Its effects at the start of use can be compared to anabolic steroids.
It is appropriate to combine it with one of the carbohydrates - a gaineer for the perfect absorption of creatine monohydrate into muscle tissues.


* Supports current performance

* Favorably regulates the production of muscle mass

* Helps accelerate regeneration after performance

* Helps transform fat into energy

* Supports muscle and volume growth
EFFECTS: Aminostar Creatine Monohydrate 240 tablets
For more information about this product, unfortunately, we can not be disclosed because it would be in accordance with Regulation of the European Parliament and Council Regulation (EC) no. 1924/2006 health claims that can not be disclosed. We publish only those health claims that have been approved by the European Commission. As an example, approved a health claim for the water we claim: "It contributes to the maintenance of normal physical and cognitive functions, contributes to the maintenance of normal regulation of body temperature." Wherein the water must also be consumer is informed that in order to obtain the claimed effect must provide a daily intake of at least 2 liters of water. Let every visitor of which draw their own conclusion.
USE: Aminostar Creatine Monohydrate 240 tablets
Dosage:
5 g of creatine (ie 5 tablets).
It is used 30-60 minutes before exercise.
Powerful athletes can increase the dose to 2 to 3x 5 tablets per day depending on the duration of the exercise and the situation.
WARNING: Aminostar Creatine Monohydrate 240 tablets
Not for children, pregnant and nursing women. The product is not intended for use as a replacement for a varied diet. Do not exceed the recommended daily dose! Keep out of reach of children! Store in a dry place at temperatures up to 25 °C. Protect against frost! The manufacturer is not responsible for any damage caused by improper use or storage. After opening, use up to 5 months.
PACKAGING: Aminostar Creatine Monohydrate 240 tablets
240 tablets
Ingredients - Aminostar Creatine Monohydrate 240 tablets
INGREDIENTS: Aminostar Creatine Monohydrate 240 tablets
creatine monohydrate, anticaking agent: microcrystalline cellulose, a transparent coating material (stabilizer: hydroxypropyl methylcellulose, glycerin), magnesium stearate, stabilizer: polyvinylpyrrolidone, carboxymethylcellulose sodium salt, anti-caking agent: talc
Active substances:

100 g

Dose

1 tablets

Creatine monohydrate

65 g
1000 mg