Nutrend Carniform is an effective stimulant of physical performance and at the same time fat burner, which releases energy for performance from fat tissue.
DESCRIPTION: NUTREND Carniform SHOT 60 ml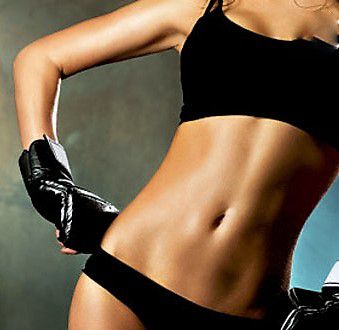 Excellent product in a practical package, which is regularly and intensively sporting individuals who focus mainly on the reduction of adipose tissue. Thanks contained active ingredients such as L-arginine, L-carnitine, choline, caffeine and synephrine, stimulates the body, its warming and higher metabolic turnover. The ideal dosage is 60 ml of concentrate. The product is a combination of fat burners and stimulants.
It is ideal for maximum stimulation and motivation for physical exercise, burn fat effectively.
EFFECTS: NUTREND Carniform SHOT 60 ml
For more information about this product, unfortunately we can not be disclosed because it would be in accordance with Regulation of the European Parliament and Council Regulation (EC) no. 1924/2006 health claims that can not be disclosed. We publish only those health claims that have been approved by the European Commission. As an example of an approved health claim might claim for water: "It contributes to the maintenance of normal physical and cognitive functions, contributes to the maintenance of normal regulation of body temperature." Wherein the water must also be consumer is informed that in order to obtain the claimed effect is necessary to provide a daily intake of at least 2 liters of water. Let every visitor of which draw their own conclusions.
USE: NUTREND Carniform SHOT 60 ml
30-45 minutes before physical activity, drink 1 bottle of drinking. The maximum daily dose is 1 drinkable vial. Do not exceed the recommended dosage. Intended for direct consumption or dilution sports drink. Do not mix with alcohol. After opening the contents of the bottle immediately. Shake before use! Any cloud is not a product defect.
WARNING: NUTREND Carniform SHOT 60 ml
Food supplement with sweeteners, contains caffeine - is not suitable for children and pregnant or breastfeeding women (100 mg / 60 ml)
It does not replace a varied diet. Keep out of reach of children. Producer is not liable for any damages caused by improper use or storage. Store in a dry place below 25 ° C, away from direct sunlight, protect from frost.
PACKAGING: NUTREND Carniform SHOT 60 ml
60 ml
Ingredients - Nutrend CARNIFORM SHOT 10 x 60 ml
INGREDIENTS: NUTREND CARNIFORM SHOT 60 ml
water, L-arginine, L-carnitine, acidity regulators malic acid and citric acid, flavoring emulsion (flavor, color E 150d, E 104- may adversely affect the activity and attention in children), choline chloride, caffeine, preservative potassium sorbate, extract of Citrus aurantium (10% synephrine, maltodextrin), preservative sodium benzoate, sweeteners (neohesperidin, sodium cyclamate, acesulfame K), vitamin B3 (nicotinamide), vitamin B2 (riboflavin 5'-phosphate sodium), sweetener sucralose, vitamin B5 (D calcium pantothenate) biotin.