nahrin Spice mixture suitable for poultry containing table salt, paprika, curry and others. The taste of the meat is then slightly spicy aroma. Spices can also be used for sauces or soups.
nahrin Poultry Spice 320 g - DESCRIPTION:
Nahrin Company brings you a variety of spices from the finest ingredients from all corners of the world and the most diverse and full flavors. In addition to quality resources spice nahrin has also lower salt content than ordinary spice blends. Due to the addition of herbs, vegetable extracts and other spices nahrin spice is the right dot at the end without too much salt!
Some herbs and spices contained in spice blends nahrin can have a positive impact on the overall functioning of the organism and individual body organs. Various kinds of spices can be combined, but are concentrated therefore dose it carefully.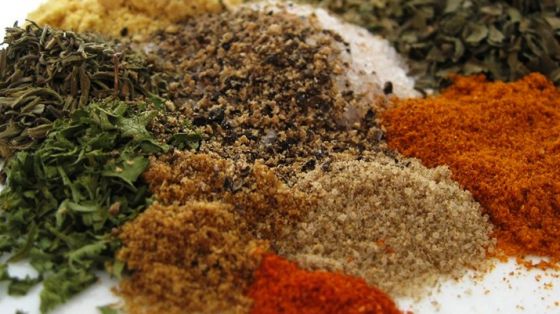 One of the most popular spice from nahrin is nahrin Poultry Spice 320 g. Its composition is done for preparing meals of white meat, whether sauces or soups, or steaks. We recommend you to let the meat rest for a while after a condiment. Flavor of the meat is then delicate, but slightly spicy and mix of various herbs and spices makes your meal taste, which you, your family and your frends will love.
nahrin Poultry Spice 320 g - EFFECTS:
Spice supports digestion of animal proteins.
nahrin Poultry Spice 320 g - CAUTION:
Store closed in a dry place.
nahring Poultry Spice 320 g - USE:
Season the meat and let the meat rest for a while.Spiced meat thermally treat in a hot oven or warmed up fat.
Nahrin Poultry Spice 320 g - PACKAGING:
320 g
Ingredients - nahrin Poultry Spice 320 g
nahrin Poultry Spice 320 g:
table salt with iodine, red pepper, flavor enhancer and smell monosodium glutamate, mustard seed, curry spices (coriander, turmeric, mustard seed, chilli, pepper, cumin, clover, starch of chickpeas, garlic, salt, cinnamon), pepper, rosemary, garlic, oregano, palm oil 2%