▲ Aminostar Xpower Recovery XT is a drink designed to significantly reduce recovery time after demanding sporting performance. Xpower Recovery XT from Aminostar is suitable for creating energy supplies. Sports prices Aminostar always on AlfaFit.cz! Make significant discounts on your favorite sports nutrition, too.
DESCRIPTION: Aminostar Xpower Recovery XT 500 g flavor orange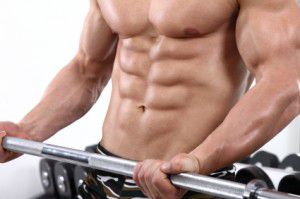 Xpower Recovery XT contains a combination of carbohydrates that effectively stimulates the growth of energy supplies. In addition to basic ions-minerals, the drug is supplemented with other active substances such as L-leucine and L-isoleucine or a mixture of minerals calcium and magnesium.

* L-leucine and L-isoleucine - essential amino acids, are the basis of proteins that help maintain and increase muscle mass
* Calcium contributes to the normal functioning of the muscles and the nervous system
* Magnesium contributes to the electrolyte balance in the body, the violation of which, especially in sports performance, may be the cause of muscle spasms
EFFECTS: Aminostar Xpower Recovery XT 500 g flavor orange
For more information about this product, unfortunately, we can not be disclosed because it would be in accordance with Regulation of the European Parliament and Council Regulation (EC) no. 1924/2006 health claims that can not be disclosed. We publish only those health claims that have been approved by the European Commission. As an example, approved a health claim for the water we claim: "It contributes to the maintenance of normal physical and cognitive functions, contributes to the maintenance of normal regulation of body temperature." Wherein the water must also be consumer is informed that in order to obtain the claimed effect must provide a daily intake of at least 2 liters of water. Let every visitor of which draw their own conclusion.
USE: Aminostar Xpower Recovery XT 500 g flavor orange
Dosage:
35 g of powder (large measuring cup filled under the bottom of the handle) dissolved in 500 ml of water.
Leave for about 5-10 minutes, then mix thoroughly.
Serve immediately after the end of the load.
WARNING: Aminostar Xpower Recovery XT 500 g flavor orange
The drink is designed exclusively for athletes!
The drink is by no means suitable for diabetics, pregnant and breastfeeding women and children under the age of 12 and those suffering from high blood pressure and kidney problems.
Do not consume more than 2 liters of beverage a day, and only if you are undergoing a heavy physical exercise that has a significant duration of over 60 minutes.
Store in a dry and cool place after opening.
Keep out of the reach of children.
The product is not intended for use as a replacement for a varied diet.
Store at temperatures up to 25 ºC.
Protect against frost!
Do not exceed the recommended daily dose!
The manufacturer is not responsible for damages caused by improper use or storage.
After opening, use within 3 months.
Tartrazine and cochineal red may adversely affect children's activity and attention.
PACKAGING: Aminostar Xpower Recovery XT 500 g flavor orange
500 g
Ingredients - Aminostar Xpower Recovery XT 500 g flavor orange
INGREDIENTS: Aminostar Xpower Recovery XT 500 g flavor orange
dextrose, maltodextrin, sweetener: sukrasweet (sucralose / maltodextrin 10/1) arginine afla- ketoglutarate, gluconate, potassium lactate, magnesium lactate, calcium L-glycine HCl, L-glutamine, acidity regulator: citric acid, L-leucine, L-isoleucine, flavoring, dyes: tartrazine, cochineal red, carmine