Cosmos Maca quinua stimulates hair onions and helps to grow hair.
DESCRIPTION: Cosmos Maca quinua 17 g - 60 capsules (Dr. Popov)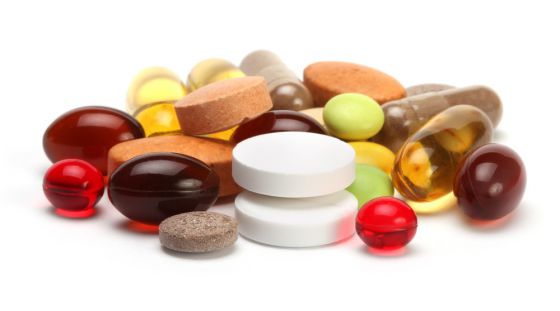 Cosmos Maca quinua
is a purely natural product (natural unroasted ground herbs in a gelatin capsule) Maca-quinua combines unique natural products that in the ancient times supplied power to the warriors.
Maca root has a high mineral content and contains purely natural estrogens and prostaglandins.
Quinua conversely amino adds, which boasts particularly lysine containing simultaneously a great source of calcium, phosphorus, and vitamins, including fiber.
Unique combination of Maca and Quinua herbs.
* Trace elements, minerals, vitamins
* calcium, phosphorus, zinc, magnesium, iron and iodine
* vitamins B1 and B2, C and E
The products are approved by the Ministry of Health as a
dietary supplement.
EFFECTS: Cosmos Maca quinua 17 g - 60 capsules (Dr. Popov)
For more information about this product, unfortunately, we can not be disclosed because it would be in accordance with Regulation of the European Parliament and Council Regulation (EC) no. 1924/2006 health claims that can not be disclosed. We publish only those health claims that have been approved by the European Commission. As an example, approved a health claim for the water we claim: "It contributes to the maintenance of normal physical and cognitive functions, contributes to the maintenance of normal regulation of body temperature." Wherein the water must also be consumer is informed that in order to obtain the claimed effect must provide a daily intake of at least 2 liters of water. Let every visitor of which draw their own conclusion.
USE: Cosmos Maca quinua 17 g - 60 capsules (Dr. Popov)
Dosage: 1-2 capsules a day at regular intervals.
The capsules should be swallowed whole.
WARNING: Cosmos Maca quinua 17 g - 60 capsules (Dr. Popov)
Do not exceed the recommended daily dose. This product has been marketed as a dietary supplement. It is not a cure and does not have an approved medicinal properties. It is not intended as a substitute for a varied diet. Not for children under 3 years of age. Keep out of reach of children.
PACKAGING: Cosmos Maca quinua 17 g - 60 capsules (Dr. Popov)
60 capsules
Ingredients - Cosmos Maca quinua 17 g - 60 capsules (Dr. Popov)
INGREDIENTS: Cosmos Maca quinua 17 g - 60 capsules (Dr. Popov)
ground Maca root, quinua grains, gelatin capsules