Aminostar Xpower GTI contains a combination of three active substances to ensure physical and mental performance. Aminostar Xpower GTI ensures maximum effect due to rapid absorption of active ingredients from Xpower GTI. Buy a complete range of Aminostar cheap at sport specialists - at eshop AlfaFit.cz!
DESCRIPTION: Aminostar Xpower GTI 120 capsules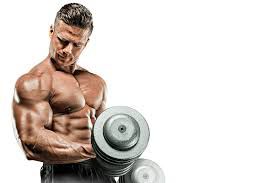 GTI is a unique combination of three important components for physical and mental performance.
Guarana, Taurin and Inosin.
It also effectively helps to break down fat by adding L-Carnitine.


* Delays the onset of fatigue

* Stimulates the nervous system


Guarana: Has strong stimulating effects.
It contains a lot of caffeine and theobromine.
The main effective ingredient of guarana is caffeine.
Compared to caffeine contained in coffee, it is absorbed more gradually.
Caffeine acts as a stimulator of the central nervous system, increasing the rate and strength of heart rate.
It also causes a slight increase in blood pressure and reduces blood clotting.
By acting on the stomach it increases the formation of gastric juice.
Increases urine production.
It has many other effects.


Taurine: is a stimulant that promotes the nervous system, increases physical and mental performance.
In the body it has the effect of relieving the feeling of fatigue during intense exercise.


Inosin: It is the primary source of ATP energy, increasing the ability to transport oxygen to the muscles, allowing the muscles to work longer and longer.
EFFECTS: Aminostar Xpower GTI 120 capsules
For more information about this product, unfortunately, we can not be disclosed because it would be in accordance with Regulation of the European Parliament and Council Regulation (EC) no. 1924/2006 health claims that can not be disclosed. We publish only those health claims that have been approved by the European Commission. As an example, approved a health claim for the water we claim: "It contributes to the maintenance of normal physical and cognitive functions, contributes to the maintenance of normal regulation of body temperature." Wherein the water must also be consumer is informed that in order to obtain the claimed effect must provide a daily intake of at least 2 liters of water. Let every visitor of which draw their own conclusion.
USE: Aminostar Xpower GTI 120 capsules
Dosage:
2 capsules a day.
Take 30 minutes before physical exercise.
WARNING: Aminostar Xpower GTI 120 capsules
Not suitable for registered athletes.
Not for children, pregnant and nursing women.
The product is not intended for use as a substitute for a varied diet.
Do not exceed the recommended daily dose!
Keep out of reach of children!
Store in a dry place at temperatures up to 25 °C.
Protect against frost!
The manufacturer is not liable for any damage caused by improper use or storage.
After opening, use up to 6 months.
It contains caffeine.
PACKAGING: Aminostar Xpower GTI 120 capsules
120 capsules
Ingredients - Aminostar Xpower GTI 120 capsules
INGREDIENTS: Aminostar Xpower GTI 120 capsules
inosine, taurine, guarana extract (10% caffeine), L-carnitine tartrate, gelatin capsules (gelatin, dyes: titanium dioxide, iron oxides and hydroxides), anti-caking agents: magnesium stearate and silica, pyridoxine HCl
Active substances:

100 g

Dose

1 capsules

Inosin
28 g
250 mg
Taurin
28 g
250 mg

Guarana extract

14 g
125 mg

- of which caffeine

1,4 g
12,5 mg

L-carnitine tartrate

14 g
125 mg

Vitamin B6

0,2 g
2 mg