Aminostar Amino 2300 is a source of high-quality protein fractions of a hydrolysed whey protein rich in amino acids. Aminostar Amino 2300 is suitable for ensuring adequate protein intake. Original products of Aminostar sports nutrition on AlfaFit.cz!
DESCRIPTION: Aminostar Amino 2300 ─ 110 tablets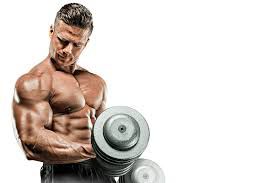 Product Amino 2300
contains high quality protein fraction hydrolysed whey protein, rich in amino acids. Amino 2300 have a higher content of hydrolysed proteins that contribute to the maintenance and growth of muscle mass.
Proteins ensure a sufficient intake of proteins (proteins), a basic building block for muscle mass.
The ingested proteins also provide enough amino acids that are essential for the production of new muscle mass.
* Supports muscle growth
* Source peptides in the period of
strength training
EFFECTS: Aminostar Amino 2300 ─ 110 tablets
For more information about this product, unfortunately, we can not be disclosed because it would be in accordance with Regulation of the European Parliament and Council Regulation (EC) no. 1924/2006 health claims that can not be disclosed. We publish only those health claims that have been approved by the European Commission. As an example, approved a health claim for the water we claim: "It contributes to the maintenance of normal physical and cognitive functions, contributes to the maintenance of normal regulation of body temperature." Wherein the water must also be consumer is informed that in order to obtain the claimed effect must provide a daily intake of at least 2 liters of water. Let every visitor of which draw their own conclusion.
USE: Aminostar Amino 2300 ─ 110 tablets
Dosage:
The recommended dosage is 2-3 times a day 2-3 tablets.
Divid the amount of tablets according to body weight and type of physical activity between meals and drink plenty of water.
WARNING: Aminostar Amino 2300 ─ 110 tablets
Suitable for athletes. Do not exceed the recommended daily dose. Not intended for children, lactating and pregnant women. Keep out of the reach of children. Not intended as a substitute for a varied diet. Store in a cool dry place, away from direct sunlight. Use within 3 months of opening.
PACKAGING: Aminostar Amino 2300 ─ 110 tablets
110 tablets
Ingredients - Aminostar Amino 2300 - 110 tablets
INGREDIENTS: Aminostar Amino 2300 ─ 110 tablets
Hydrolysed whey protein (from milk), emulsifier: microcrystalline cellulose, anti-caking agents: calcium phosphate, magnesium stearate