Amix Anabolic Explosion is special combination Tribula, Taurine, L-citrulline, ZMA, HMB and Saw Palmetto to improve physical performance.
DESCRIPTION: Amix Anabolic Explosion 200 capsules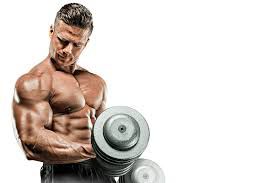 Anabolic Explosion is a special product that effectively combines Tribulus Terrestris extract, Taurin, L-Citrulin, ZMA, HMB and Saw Palmetto.

* Support for testosterone production

* Helps improve physical performance

* Supports muscle growth

* Accelerates regeneration after training

Tribullus terrestris

Tribulus terrestris is a herbal extract from the plant.
Tribulus terrestris contains a large amount of steroidal saponins, plant sterols, flavonoids and alkaloids.
These effects on the increase in hormone levels.
Higher levels of testosterone are suitable for muscle development, improved regeneration and muscle endurance.

Saw Palmetto

Saw palmetto is one of the most commonly used prostate care products.
This is an extract of safflower palm fruits naturally growing in North America.
Contains in particular free and esterified fatty acids.
At the same time, it supports the correct functioning of the reproductive system, hair growth and maintenance.

Taurine

Athletes supplement it before and after training for its ability to increase the volume of muscle in the muscles, increasing both muscle size and strength.
It is usually combined with creatine, caffeine or guarana and a protein product.
If the body has sufficient taurine, the muscles may shrink better and sharply.
EFFECTS: Amix Anabolic Explosion 200 capsules
For more information about this product, unfortunately, we can not be disclosed because it would be in accordance with Regulation of the European Parliament and Council Regulation (EC) no. 1924/2006 health claims that can not be disclosed. We publish only those health claims that have been approved by the European Commission. As an example, approved a health claim for the water we claim: "It contributes to the maintenance of normal physical and cognitive functions, contributes to the maintenance of normal regulation of body temperature." Wherein the water must also be consumer is informed that in order to obtain the claimed effect must provide a daily intake of at least 2 liters of water. Let every visitor of which draw their own conclusion.
USE: Amix Anabolic Explosion 200 capsules
Dosage:
6 capsules before workout.
Drink with plenty of water.
In the days without physical activity, enjoy the morning with food.
WARNING: Amix Anabolic Explosion 200 capsules
Not for children, pregnant and nursing women. The product is not intended for use as a replacement for a varied diet. Do not exceed the recommended daily dose! Keep out of reach of children! Store in a dry place at temperatures up to 25 °C. Protect against frost! The manufacturer is not responsible for any damage caused by improper use or storage. After opening, use up to 5 months.
Allergens: It may contain traces of milk, eggs, soy and crustaceans.
PACKAGING: Amix Anabolic Explosion 200 capsules
200 capsules
Ingredients - Amix Anabolic Explosion 200 capsules
INGREDIENTS: Amix Anabolic Explosion 200 capsules
Tribulus Terrestris (40% steroidal saponins), gelatine capsule (gelatine, water, colorant: titanium dioxide), taurine, L-Citrulline malate, ZMA® (zinc in forms monomethionine L-sulfate and L-aspartate, magnesium citrate, magnesium oxide, pyridoxine HCL), HMB (Beta-hydroxy beta-MethylButyrate) Saw Palmetto extract (palm sabal) stabilizer: hydroxypropylmethylcellulose (Methocel ®), anticaking agent: magnesium stearate, silicon dioxide
Active substances:

Dose

6 capsules

Tribulus Terrestris
1500 mg
Taurin
1000 mg
L-Citrulin
1000 mg
ZMA
800 mg
HMB
500 mg
Saw Palmetto
300 mg