Carbohydrate-protein powder koncetrát CarboJet Gain contains high quality protein Amix ™ Protein Blend that promote growth and maintain muscle mass.
DESCRIPTION: Amix Carbojet Gain 50 g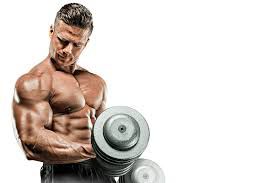 Amix Carbojet Gain is designed for athletes who appreciate maximum muscle growth, protection and effective regeneration.
Carbojet Gain Special Carbohydrate Powder Concentrate contains high quality Amix™ Protein Blend proteins and the exclusive Amix™ CarboJet™ Matrix carbohydrate complex, which also includes Vitargo® high-molecular starch and gradually absorbed Palatinose® isomaltulose.
The contained proteins support the growth and maintenance of muscle mass.
* High quality Amix™ Protein Blend
* Supports the growth and maintenance of muscle mass
Proteins are of course absolutely necessary for strength and endurance.
Daily intake of protein has to be individualized according to the type of sport activity, but also the somatotype of a particular athlete, should definitely be higher than the normal non-sports population.
EFFECTS: Amix Carbojet Gain 50 g
For more information about this product, unfortunately, we can not be disclosed because it would be in accordance with Regulation of the European Parliament and Council Regulation (EC) no. 1924/2006 health claims that can not be disclosed. We publish only those health claims that have been approved by the European Commission. As an example, approved a health claim for the water we claim: "It contributes to the maintenance of normal physical and cognitive functions, contributes to the maintenance of normal regulation of body temperature." Wherein the water must also be consumer is informed that in order to obtain the claimed effect must provide a daily intake of at least 2 liters of water. Let every visitor of which draw their own conclusion.
USE: Amix Carbojet Gain 50 g
Dosage:
Sachet containing 50 g. Take up 30 minutes after training.
Mix the contents of the bag by means of a shaker in 200-300 ml of water or milk.
Take 50-150 g daily as needed carbohydrates and proteins.
WARNING: Amix Carbojet Gain 50 g
Not for children, pregnant and nursing women. The product is not intended for use as a replacement for a varied diet. Do not exceed the recommended daily dose! Keep out of reach of children! Store in a dry place at temperatures up to 25 °C. Protect against frost! The manufacturer is not responsible for any damage caused by improper use or storage. After opening, use up to 5 months.
Allergens: It may contain traces of milk, eggs, soy and crustaceans.
PACKAGING: Amix Carbojet Gain 50 g
50 g
Ingredients - Amix Carbojet Gain 50 g
INGREDIENTS: Amix Carbojet Gain 50 g
Amix™ Protein Blend (ultrafiltered whey protein concentrate, defatted whey, amino acids derived from bovine protein CFM whey protein isolate protein fractions) Amix ™ CarboJet Matrix ™ (maltodextrin, fructose, isomaltulose, Vitargo® starch, cocoa powder (only for flavor chocolate), thickeners: xanthan and guar gum, emulsifier: soy lecithin, flavor, coloring agent (for flavor banana-curcumin, for flavor strawberry extract of red beet), mineral premix with the percentage of the recommended daily doses of minerals under 15% ( dicalcium phosphate, dipotassium phosphate, disodium phosphate) DigeZime® multienzyme complex (amylase, cellulase, lactase, lipase, bacterial neutral protease), sweetener: sucralose (Splenda®), acesulfame K