Amix ZMA contains zinc, magnesium and vitamin B6. ZMA from Amix is a patented anabolic formula with maximizing effect, contributing to normal nervous system activity and helping to regular metabolism of proteins.
DESCRIPTION: Amix ZMA 90 capsules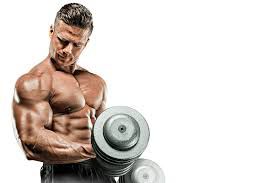 ZMA by Amix is a unique anabolic formula containing zinc and magnesium.
Vitamin B6 act synergistically on the absorption and utilization of these minerals.
It is a non-steroidal and purely natural food supplement that promotes increased testosterone levels.
* Increases muscle strength and sport performance
* Supports muscle growth
* Increases testosterone levels
Zinc deficiency causes impaired vision, healing, insufficient growth, skin disease, hair loss, thinning of nails and the formation of white spots on them, interfere with reproductive ability.
Zinc is after iron the second most abundant trace element in the human body.
For his functions he is one of the most important.
In the body, a concentrated mainly located in the brain, iris, bones and male gonads.
USE: Amix ZMA 90 capsules
Dosage:
The recommended daily dose is 2 capsules.
WARNING: Amix ZMA 90 capsules
Not for children, pregnant and nursing women. The product is not intended for use as a replacement for a varied diet. Do not exceed the recommended daily dose! Keep out of reach of children! Store in a dry place at temperatures up to 25 °C. Protect against frost! The manufacturer is not responsible for any damage caused by improper use or storage. After opening, use up to 5 months.
Allergens: It may contain traces of milk, eggs, soy and crustaceans.
PACKAGING: Amix ZMA 90 capsules
90 capsules
EFFECTS: Amix ZMA 90 capsules
For more information about this product, unfortunately, we can not be disclosed because it would be in accordance with Regulation of the European Parliament and Council Regulation (EC) no. 1924/2006 health claims that can not be disclosed. We publish only those health claims that have been approved by the European Commission.
Ingredients - Amix ZMA 90 capsules
INGREDIENTS: Amix ZMA 90 capsules
proprietary blend ZMA®: Zinc in the form of L-monomethionine sulfate (OptiZinc® L) and L-aspartate, magnesium and citrate in the form of oxide, Pyridoxine HCL (Vitamin B6); gelatine capsule (gelatine, water, dye, titanium dioxide), anticaking agent: magnesium stearate, silicon dioxide
Active substances:

Dose

2 capsules

Zinc

20 mg

Magnesium

300 mg

Vitamin B6

7 mg