Aminostar FatZero Elimination is a special blend of active substances designed to promote physical and mental activity. Aminostar FatZero Elimination helps to suppress feelings of hunger and taste for sweetness. Buy Aminostar sports nutrition products at AlfaFit.com and you.
DESCRIPTION: Aminostar Fat Elimination 60 capsules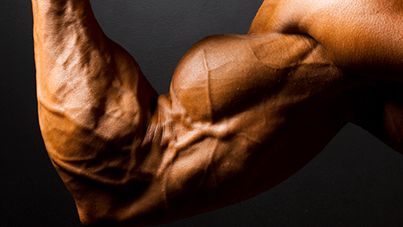 Fat
Elimination
is a quality
modern
product designed
primarily
to reduce or
maintain body weight
.
It improves
and
accelerates
the metabolism
of fats
and reduces their
storage,
the addition
of chromium is
suitable
to control weight
.
Ideally
used
before exercise
,
use
during the day
increases the
effect.
*
Guarana
(
10
% caffeine
extract
) -
helps to
overcome
fatigue and
feeling of
exhaustion
,
a positive effect on
muscle
and nervous system
, accelerates
fat metabolism
and others.
* Chromium
-
is essential for
digestion
of proteins, fats
and carbohydrates
, and
also reduces
the appetite
by preventing the
blood sugar level decrease
below the normal
value.
It helps the body
use
insulin and
improves the
responsiveness
of muscle
cells
to
insulin
, thus preventing
diabetes.
*
Garcinia
Cambogia
- a substance
accelerating
the metabolism
and promotes
muscle growth
.
EFFECTS: Aminostar Fat Elimination 60 capsules
For more information about this product, unfortunately, we can not be disclosed because it would be in accordance with Regulation of the European Parliament and Council Regulation (EC) no. 1924/2006 health claims that can not be disclosed. We publish only those health claims that have been approved by the European Commission. As an example, approved a health claim for the water we claim: "It contributes to the maintenance of normal physical and cognitive functions, contributes to the maintenance of normal regulation of body temperature." Wherein the water must also be consumer is informed that in order to obtain the claimed effect must provide a daily intake of at least 2 liters of water. Let every visitor of which draw their own conclusion.
USE: Aminostar Fat Elimination 60 capsules
The basic daily dose is 2 capsules administered between meals.
WARNING: Aminostar Fat Elimination 60 capsules
Contains caffeine, it is not suitable for registered athletes. Not intended for children, youngsters under 18 years of age, pregnant and nursing women and people sensitive to caffeine. The product is not intended to substitute varied diet. Do not exceed the recommended daily dose! Attention! Caffeine has the ability to drain the body, therefore, observe the principle of drinking regime. Do not mix with alcohol. Keep out of reach of children! Store in 25 °C. Do not freeze! Producer is not liable for any damage caused by improper use or storage. Once opened, use within 3 months.
PACKAGING: Aminostar Fat Elimination 60 capsules
60 capsules
Ingredients - Aminostar Fat Elimination 60 capsules
INGREDIENTS: Aminostar Fat Elimination 60 capsules
L-carnitine tartrate, korean ginseng extract, Garcinia cambogia extract (50% HCA), inositol, guarana extract 10%, lecithin, gelatin capsule (gelatin, water, carbon dioxide, azorubine, cochineal red, sunset yellow, tartrazine), silicon dioxide, magnesium stearate, pyridoxine HCl, chromic polynicotinate
Active substance:

1 capsules

L-Carnitine

tartrate

250 mg

G

inseng

extract

100 mg
HCA
50 mg
Inositol
100 mg
Guarana

extract

50 mg

lecithin

50 mg

vitamin B6

4 mg

Chrome

0,1 mg