ATP Creatine Ethyl Ester is an advanced version of creatine, creatine esterified, which provides better stability, great efficiency and absorbency.
DESCRIPTION: ATP Creatine Ethyl Ester 250 capsules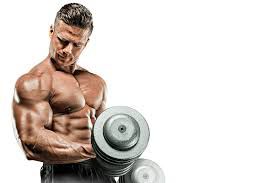 Creatine increases physical production rate in consecutive short intervals of high intensity exercise. It is a form of creatine ester which has very good absorption.
Therefore, to achieve higher power output during training is for you Creatine Ethyl Ester is the right choice. Its effectiveness is confirmed by numerous scientific studies. CEE contains creatine ethyl ester HCl. Esters are organic compounds which are formed in the esterification process - which is the reaction of carboxylic acids with alcohols. Emphasizing the positive features and eliminating negative aspects of creatine monohydrate, creatine ethyl ester is formed HCl.
EFFECTS: ATP Creatine Ethyl Ester 250 capsules
For more information about this product, unfortunately, we can not be disclosed because it would be in accordance with Regulation of the European Parliament and Council Regulation (EC) no. 1924/2006 health claims that can not be disclosed. We publish only those health claims that have been approved by the European Commission. As an example, approved a health claim for the water we claim: "It contributes to the maintenance of normal physical and cognitive functions, contributes to the maintenance of normal regulation of body temperature." Wherein the water must also be consumer is informed that in order to obtain the claimed effect must provide a daily intake of at least 2 liters of water. Let every visitor of which draw their own conclusion.
USE: ATP Creatine Ethyl Ester 250 capsules
Dosage:
2x daily
3 capsules
each time
15 to 30 minutes
before training
on an empty stomach
.
Wash down with
plenty of water.
Creatine
take
about
6-8 weeks
and then
shift to
a minimum
monthly
break.
WARNING: ATP Creatine Ethyl Ester 250 capsules
Not suitable
for children,
pregnant and nursing women
.
Keep out of
reach of children.
After opening, store
in a dry place
below 25
°C and
carefully closed
.
Producer is not liable
for damages caused by
improper use or storage
.
There is no
substitute for a varied
diet.
Do not exceed
the recommended dosage.
PACKAGING: ATP Creatine Ethyl Ester 250 capsules
250 capsules
Ingredients - ATP Creatine Ethyl Ester 250 capsules
INGREDIENTS: ATP Creatine Ethyl Ester 250 capsules
Creatine Ethyl Ester HCl transparent capsule, Silica E551, anticaking agent: E341 calcium phosphate, magnesium stearate E470b
Active substances:

1 capsule

Dose

3 capsules

Kreatin Ethyl Ester HCl
500 mg
1500 mg