ATP Synephrine is a stimulant used in burning fat and suppressing appetite. Synephrine by ATP helps to shape the character, degrade fats and prevent their return. Maximally effective composition, packaging practical and effective dosage.
DESCRIPTION: ATP Synephrine 100 tablets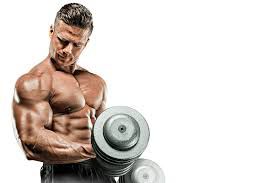 ATP Synephrine contains citrus extract Citrus Aurantium, which is used for various purposes in traditional Chinese medicine.
An effective stimulant that helps burn fat, suppresses food and increases energy, resulting in more calories burning.

* Citrus Aurantium originates from the Far East, acclimated well in Mediterranean areas where it is widely grown.
It is also known as "Bitter Orange" and is a evergreen tree with smooth branches, up to ten meters tall.
It has oval glossy dark green leaves, long thorns and fragrant white flowers.
Fruits are smaller and darker than traditional sweet oranges.
Because it is resistant to disease, its grafting with other citrus plants is widespread.

* Synephrine is an active ingredient found in Citrus aurantium.
Citrus aurantium (bitter orange, further known as sour or green orange) is a fruit known from traditional Chinese medicine called zhi shi.
The fertilizer contains several active substances, such as synephrine, n-methyltyramine, tyramine, hordin and octopamine (octopamine may be responsible for suppressing appetite, but this has not been confirmed yet).
Synephrine also known as symphatol or oxedrine.
It is a substance of alkaloid nature.
EFFECTS: ATP Synephrine 100 tablets
For more information about this product, unfortunately, we can not be disclosed because it would be in accordance with Regulation of the European Parliament and Council Regulation (EC) no. 1924/2006 health claims that can not be disclosed. We publish only those health claims that have been approved by the European Commission. As an example, approved a health claim for the water we claim: "It contributes to the maintenance of normal physical and cognitive functions, contributes to the maintenance of normal regulation of body temperature." Wherein the water must also be consumer is informed that in order to obtain the claimed effect must provide a daily intake of at least 2 liters of water. Let every visitor of which draw their own conclusion.
USE: ATP Synephrine 100 tablets
Dosage:
1 tablet daily before meals.
Drink it with plenty of water.
WARNING: ATP Synephrine 100 tablets
Not suitable for children, pregnant and nursing women. Keep out of reach of children. After opening, store in a dry place at a temperature of 25 °C, carefully closed. Producer is not liable for damages caused by improper use or storage. It is not a substitute for a varied diet. Do not exceed the recommended daily dose.
In case you suffer from high blood pressure, heart disease, thyroid disease, kidney, recurrent headaches, cramps, asthma or are taking medicines for asthma, talk to your doctor.
PACKAGING: ATP Synephrine 100 tablets
100 tablets
Ingredients - ATP Synephrine 100 tablets
INGREDIENTS: ATP Synephrine 100 tablets
microcrystalline cellulose (E460), maltodextrin, Citrus aurantium extract, anti-caking agents: tricalcium phosphate (E341) and magnesium stearate (E470b).
| | |
| --- | --- |
| Active substances: | 1 tablet |
| Synephrine (extrakt Citrus Aurantium) | 10 mg |