DESCRIPTION: Wolfberry BIO Baobab powder RAW 150 g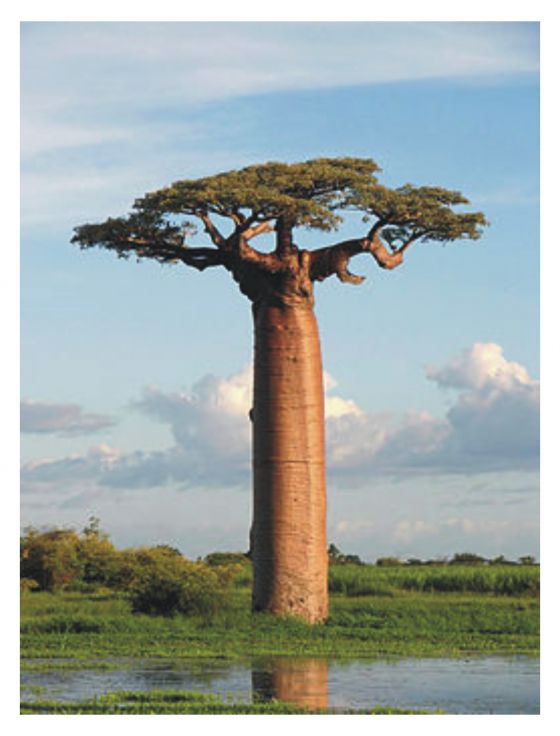 Baobab Tree homeland is Africa, but now the incidence and spread eg. To Sri Lanka and Madagascar. This 15-30 m tall tree can absorb large amounts of water, thanks to what survives long periods of drought. Baobab fruits look like little coconut, mango or large, have a hard outer shell, their shape is oval, measuring about 20 centimeters long and weigh more than 1 kilogram.
Fresh fruit of the baobab tree are white to yellowish color and citrus flavor. They contain a variety of substances, one of which is needed to enumerate especially vitamin C, A and B group vitamins from the trace elements then it is noteworthy mainly potassium, phosphorus, zinc, calcium, manganese, magnesium and iron. In addition, in fruits and almost 50% of fiber, which naturally already dehydrated in shells of fresh fruits, proteins, carbohydrates and amino acids. Thanks to the baobab fruit among the so-called super foods.
Super food supply most of their nutritional properties if they are in the RAW quality, which implies that they are processed to a temperature of 45 ° C. Wolfberry powder baobab this condition fully meets because the maximum temperature during the treatment is 42 ° C.
EFFECTS: Wolfberry BIO Baobab powder RAW 150 g
For more information about this product, unfortunately, we can not be disclosed because it would be in accordance with Regulation of the European Parliament and Council Regulation (EC) no. 1924/2006 health claims that can not be disclosed. We publish only those health claims that have been approved by the European Commission. As an example, approved a health claim for the water we claim: "It contributes to the maintenance of normal physical and cognitive functions, contributes to the maintenance of normal regulation of body temperature." Wherein the water must also be consumer is informed that in order to obtain the claimed effect must provide a daily intake of at least 2 liters of water. Let every visitor of which draw their own conclusion.
USE: Wolfberry BIO Baobab powder RAW 150 g
Baobab powder gives different dishes and drinks slightly citrus flavor. Arbitrarily you can mix into fruit drinks, smoothies, or just water. Citrus undertone but also gives yogurt, muesli, pudinkům creams and desserts.
The recommended dose is 5 to 15 grams per day (1-3 teaspoons). The dosage is not particularly restricted, it is a pure fruit pulp.
CAUTION: Wolfberry BIO Baobab powder RAW 150 g
Store in a dry place.
PACKAGING: Wolfberry BIO Baobab powder RAW 150 g
150 g.