Amix Osteo Ultra Joint Drink is a powdered drink designed to protect and function the joints, cartilage and bone. Ultra Osteo Joint Drink is a joint nutrition, enriched with vitamin C, glucosamine, chondroitin, MSM, minerals and B vitamins
DESCRIPTION: Amix Osteo Ultra Joint Drink 600 g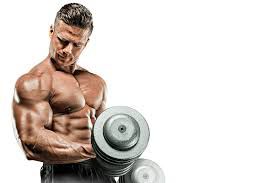 Osteo Ultra JointDrink is a soluble powder drink for the protection and function of joints, cartilage and bone.
Boswelia serrata - Supports flexibility and mobility of joints in increased effort.
Vitamin C - contributes to the formation of collagen for normal joint function.
White Willow (white willow extract) - contributes to the proper functioning of the joints and muscles.
Other ingredients are high-quality collagen hydrolysates, supplemented with Glucosamine, Chondroitin, MSM, Minerals and B vitamins.

Advantages:

* Perfect modern joint nutrition

* Improvement of joint mobility

* Effectively nourishes joint cartilage

* Promotes healthy skin, hair, and nail development

* Helps intensive regeneration and protection of joints and ligaments

The joints, ligaments and tendons of athletes are generally exposed to high stress and require appropriate and long-term care.
Whether you are an active athlete, or your joints, ligaments and tendons are causing an advanced age, Osteo Ultra Drink is a functional and affordable solution.
USE: Amix Osteo Ultra Joint Drink 600 g
Dosage:
Mix one measuring cup (20 g) with 200 - 250 ml cold water.
Use a blender or shaker, enjoy the best meal in the morning.
To - modify the taste and sweetness of the beverage by varying the amount of water used for preparation.
WARNING: Amix Osteo Ultra Joint Drink 600 g
Not for children, pregnant and nursing women. It is not a substitute for a varied diet. Keep out of the reach of children. Store in a dry and cool place at a temperature below 25 °C. Protect from direct sunlight and from frost. The manufacturer is not liable for any damage caused by improper use or storage. It does not contain doping substances.
This product was manufactured in a device that processes products containing milk, eggs, soy and crustaceans.
PACKAGING: Amix Osteo Ultra Joint Drink 600 g
600 g
EFFECTS: Amix Osteo Ultra Joint Drink 600 g
For more information about this product, unfortunately, we can not be disclosed because it would be in accordance with Regulation of the European Parliament and Council Regulation (EC) no. 1924/2006 health claims that can not be disclosed. We publish only those health claims that have been approved by the European Commission.
Ingredients - Amix Osteo Ultra Joint Drink 600 g
INGREDIENTS: Amix Osteo Ultra Joint Drink 600 g
collagen hydrolyzate, maltodextrin, methylsulphonylmethane, D-Glucosamine sulfate 2KCI (crustaceans), magnesium citrate, dicalcium Amix vitamin premix (thiamine HCl - Vitamin B1, Vitamin B2, pnathotenová - B5 vitamins, niacin, pyridoxine HCI - vitamin B6, folic acid, vitamin C, vitamin B12), chondroitin sulfate 90%, colorings: beetroot extract and curcumin; dipotassium phosphate, flavors, stabilizers: guar gum, emulsifier: soy lecithin extract of willow bark - Salix alba (salicin content 15%), sweetener: Sucralose Splenda, acesulfame-K; sawtooth boswellia (Boswellia serrata) extract
| | |
| --- | --- |
| Active substances: | 20 g |
| D-glucosamine sulfate | 500 mg |
| Chondroitin sulfate | 200 mg |
| MSM | 500 mg |
| Extract of bark of white willow | 50 mg |
| Vitamin B1 | 1,5 mg |
| Vitamin B2 | 1,5 mg |
| Pantothenic acid | 6 mg |
| Niacin | 16 mg |
| Vitamin B6 | 1,8 mg |