Amix NitroNox Shooter is effective pre-training product in a practical ampoule of pocket size. NitroNox Shooter from Amix is in a highly absorbable liquid form. Practical packaging, simple dosing. A whole new dimension of your workouts.
DESCRIPTION:
Amix NitroNox Shooter 12 x 140 ml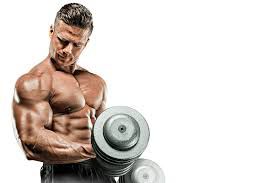 NitroNoX Shooter is a revolutionary pre-workout product of practical "Single Shot" pocket-size vial and well absorbable liquid form. The product NitroNoX Shooter give your trainings whole new dimension. To quickly use it before training, well absorbed and encourage the performance and effectiveness of the training.
The basis of all NO products is Arginine, beta-alanine, citrulline malate, Niacin, BCAA Creatine and various kinds of vitamins. Of course, the substance is more, however, these are the basis of the majority. Along with exercise training results we have to influence regeneration and also what we eat. Treat your body to the maximum support before they enter the gym.
EFFECTS:
Amix NitroNox Shooter 12 x 140 ml
For more information about this product, unfortunately, we can not be disclosed because it would be in accordance with Regulation of the European Parliament and Council Regulation (EC) no. 1924/2006 health claims that can not be disclosed. We publish only those health claims that have been approved by the European Commission. As an example, approved a health claim for the water we claim: "It contributes to the maintenance of normal physical and cognitive functions, contributes to the maintenance of normal regulation of body temperature." Wherein the water must also be consumer is informed that in order to obtain the claimed effect must provide a daily intake of at least 2 liters of water. Let every visitor of which draw their own conclusion.
USE:
Amix NitroNox Shooter 12 x 140 ml
Dosage: Basic daily dose is 140 ml (1 ampoule). Drink the contents of one ampoule approx. 30-45 min. before physical performance.
Shake before use.
WARNING:Amix NitroNox Shooter 12 x 140 ml

Not suitable for children
and teenagers under 18
years of age
,
pregnant and nursing women
and
people sensitive to caffeine
.
Suitable in
metabolic disorders
with increased levels
of arginine.
Not suitable
for diabetics and
people with
respiratory disease
(
eg
.
, Asthma)
,
heart disease
, blood vessels
, liver, kidneys
.
It is not recommended
to use
for people
with diseases of the
blood pressure
and diabetes.
Do not exceed the
recommended daily dose.
There is no
substitute for a varied
diet.
Keep
out of the reach
of children
.
Store
in
a dry place below
25 °C
, protect from direct
sunlight and
frost
.
Producer is not liable
for damages caused by
improper use or storage
.
Note for
registered
athletes
: Contains
caffeine
is not
suitable
for registered
athletes.
Taking the medicine
, consult
your physician
.
PACKAGING:
Amix NitroNox Shooter 12 x 140 ml
12 x 140 ml
Ingredients - Amix NitroNox Shooter 12 x 140 ml - flavor pink lemonade
INGREDIENTS:
Amix NitroNox Shooter 12 x 140 ml
purified Water, L-Arginine Alpha Ketoglutarate, Taurine, L-Citrulline Malate, Beta Alanine (CarnoSyn®), Glucuronolactone, tyrosine, Caffeine, Betaine HCL, Histidine HCL, acidity regulator: citric acid, aroma, Vitamin B6 (714% DV), preservatives: potassium sorbate and sodium benzoate, sweeteners: sucralose Splenda®, acesulfame-K, dye: cochineal red, yellow (for flavor Pink- lemonade)
| | |
| --- | --- |
| Active substance | 140 g |
| L-Arginine Alpha Ketoglutarate | 3000 mg |
| Taurine | 1800 mg |
| L-Citrulline Malate | 1500 mg |
| Beta Alanin (CarnoSyn) | 750 mg |
| Glucoronolatcton | 500 mg |
| Tyrosine | 500 mg |
| Kofeine | 200 mg |
| Betaine HCL | 150 mg |
| Histidine HCL | 100 mg |
| Vitamin B6 | 10 mg |
Supplement facts - Amix NitroNox Shooter 12 x 140 ml - flavor pink lemonade
NUTRITION FACTS:
Amix NitroNox Shooter 12 x 140 ml
Nutrition Facts

100 g

Calories
27,4 kcal
Protein
3,6 g
Total Carbohydrate

<

1 g

-

Sugars

<

0,5 g

-

Polyols
0 g

-

Starch
0 g
Total Fat

<

1 g

-

Saturated Fat

<

0,5 g

-

Mono-unsaturated Fat
0 g

-

Poly-unsaturated Fat
0 g

-

Cholesterol
0 g
Dietary Fiber
0 g
Sodium

<

0,5 g