Oat King Drink is loose mixture for preparing drinks high in protein and carbohydrates from oatmeal and sweetener sucraloza. Intended for special nutrition - suitable for sportsmen.
Oat King Drink 1980 g - DESCRIPTION:
Composition of whey protein concentrate and oat polysaccharides have been specially developed for the delivery of high-quality proteins combined with carbohydrates high in fiber. Protein contributes to muscle growth, to hold the muscle mass and normal bone condition.
The product contains calcium that contributes to normal energy metabolism, muscle activity, and function of digestive enzymes is needed to maintain a normal state of bones and teeth. The advantage of this product is particularly favorable composition of carbohydrates with a low glycemic index.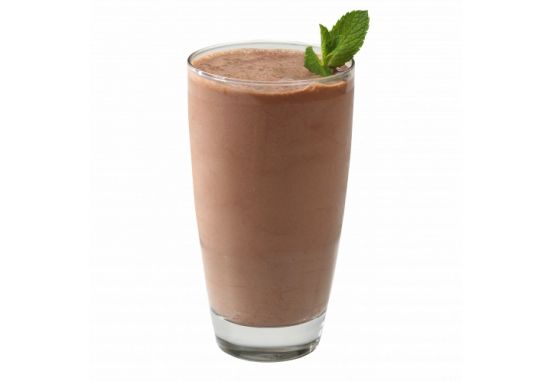 It is excellent as a substitute for good breakfasts start the day, snacks or energy supplementation quality. With zero content thickeners, preservatives, colors etc. It is 100% vegetarian, only the highest quality ingredients from German sources.
Oat King Drink 1980 g - EFFECTS:
For more information about this product, unfortunately we can not be disclosed because it would be in accordance with Regulation of the European Parliament and Council Regulation (EC) no. 1924/2006 health claims that can not be disclosed. We publish only those health claims that have been approved by the European Commission. As an example of an approved health claim might claim for water: "It contributes to the maintenance of normal physical and cognitive functions, contributes to the maintenance of normal regulation of body temperature." Wherein the water must also be consumer is informed that in order to obtain the claimed effect is necessary to provide a daily intake of at least 2 liters of water. Let every visitor of which draw their own conclusions.
Oat King Drink 1980 g - USE:
Add 4 tablespoons (60 g) of powder to 300 ml of cold milk or water and stir using a mixer or a shaker. Take 2-3 servings daily.
Oat King Drink 1980 g - CAUTION:
Do not exceed the recommended daily dose. The product is not a substitute for a varied daily diet. If you suffer from health problems, consult first use of a physician. Keep out of reach of children. Store in a dry place below 25 ° C, away from direct sunlight. Do not freeze. It contains milk and oats (gluten).
Oat King Drink 1980 g - PACKING:
1980 g.
Ingredients - LSP Nutrition Oat King Drink 600 g - směs pro přípravu nápoje s vysokým obsahem bílkovin a sacharidů
Oatmeal (67%), whey protein concentrate, cocoa powder (only in chocolate variant), flavor, fiber, sucralose
Contains milk and oats (gluten).