Cosmos Artychoke is suitable for higher cholesterol and have liver and gallbladder. Artychoke by Dr. Popov is a traditional herbal product. Contains ground parts of the plant, drying retains all important ingredients.
DESCRIPTION: Cosmos Artychoke 14,4 g - 60 capsules (Dr. Popov)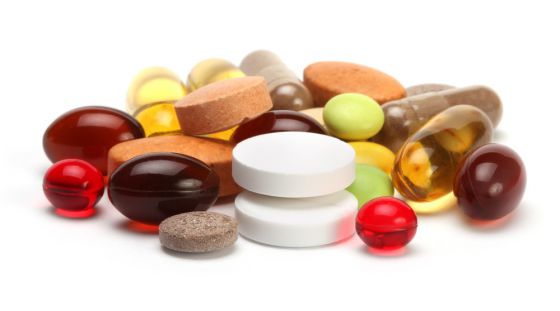 Cosmos Artychoke
is designed to maintain normal blood cholesterol, hepatic and gallbladder activity, fat metabolism.


- promotes lipid metabolism, maintains normal blood cholesterol levels

- for heart activity in the heart - blood lipids

- Maintains normal digestion, liver and intestinal function

- for weight control

- has antioxidant properties


Artychoke from Cosmos contains exclusively dried parts of artichoke plants.
It is not necessary to add preservatives to products of this type.
The most important biologically active substance is Cynarin, a group of bitters, for a potential ability to increase bile formation.
Contains Vitamin K, B vitamins - thiamin, riboflavin, niacin, pantothenic acid, B6.
It is a source of minerals such as potassium, copper, calcium, iron, manganese and phosphorus.
It contains a number of antioxidant substances.
In addition, a number of other "active" substances.
Among other flavonoids such as betacarotene, lutein, zeaxanthin.


Drying of leaves and aboveground areas is one of the oldest natural preservation methods in which all the important substances are preserved.
Very well known is the consumption of immature pieces in various treatments like vegetables.


Preparations are approved by the Ministry of Health of the Czech Republic as a food supplement.
EFFECTS: Cosmos Artychoke 14,4 g - 60 capsules (Dr. Popov)
For more information about this product, unfortunately, we can not be disclosed because it would be in accordance with Regulation of the European Parliament and Council Regulation (EC) no. 1924/2006 health claims that can not be disclosed. We publish only those health claims that have been approved by the European Commission. As an example, approved a health claim for the water we claim: "It contributes to the maintenance of normal physical and cognitive functions, contributes to the maintenance of normal regulation of body temperature." Wherein the water must also be consumer is informed that in order to obtain the claimed effect must provide a daily intake of at least 2 liters of water. Let every visitor of which draw their own conclusion.
USE: Cosmos Artychoke 14,4 g - 60 capsules (Dr. Popov)
Dosage: 1-2 capsules a day at regular intervals.
The capsules should be swallowed whole.
WARNING: Cosmos Artychoke 14,4 g - 60 capsules (Dr. Popov)
Do not exceed the recommended daily dose. This product has been marketed as a dietary supplement. It is not a cure and does not have an approved medicinal properties. It is not intended as a substitute for a varied diet. Not for children under 3 years of age. Keep out of reach of children.
PACKAGING: Cosmos Artychoke 14,4 g - 60 capsules (Dr. Popov)
60 capsules
Ingredients - Cosmos Artychoke 14,4 g - 60 capsules (Dr. Popov)
INGREDIENTS: Cosmos Artychoke 14,4 g - 60 capsules (Dr. Popov)
minced aboveground plant parts Artychok (Cynara scolymus), gelatin capsules