Cosmos Sarsparilla supports normal respiratory function and digestion. Sarsparilla by Dr. Popov contains only dried parts of the plant. Highly efficient food supplement in a convenient package.
DESCRIPTION: Cosmos Sarsparilla 13,6 g - 60 capsules (Dr. Popov)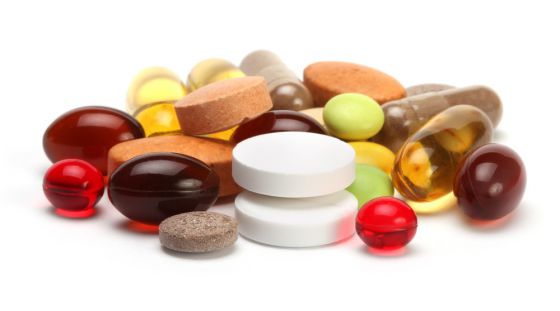 Cosmos Sarsparilla contains only dried plant parts, not chemically modified substances or plant extracts. Thanks drying, which is one of the oldest natural methods of food preservation, are retained in the product important constituents.
Sarsaparilla or Smilax medical is similar to woody climbing plant that grows to a length of 50m. It has paired tendrils that allow you to climb up into the treetops of the rainforest. It is native to South and Central America. This plant has been popular with Indians of South America known for its tonic and aphrodisiac effects. Root contains steroid saponins, rhynchophyllin, hirsutin, mitraphylin, beta sitosterol and glycosides, calcium, copper, iron, iodine, manganese, potassium, silicon, sodium, sulfur, group B vitamins, vitamin A, C and D.

The products are approved by the Ministry of Health as a dietary supplement.
EFFECTS: Cosmos Sarsparilla 13,6 g - 60 capsules (Dr. Popov)
For more information about this product, unfortunately, we can not be disclosed because it would be in accordance with Regulation of the European Parliament and Council Regulation (EC) no. 1924/2006 health claims that can not be disclosed. We publish only those health claims that have been approved by the European Commission. As an example, approved a health claim for the water we claim: "It contributes to the maintenance of normal physical and cognitive functions, contributes to the maintenance of normal regulation of body temperature." Wherein the water must also be consumer is informed that in order to obtain the claimed effect must provide a daily intake of at least 2 liters of water. Let every visitor of which draw their own conclusion.
USE: Cosmos Sarsparilla 13,6 g - 60 capsules (Dr. Popov)
Dosage: 2-4 capsules a day at regular intervals.
The capsules should be swallowed whole.
WARNING: Cosmos Sarsparilla 13,6 g - 60 capsules (Dr. Popov)
Do not exceed the recommended daily dose. This product has been marketed as a dietary supplement. It is not a cure and does not have an approved medicinal properties. It is not intended as a substitute for a varied diet. Not for children under 3 years of age. Keep out of reach of children.
PACKAGING: Cosmos Sarsparilla 13,6 g - 60 capsules (Dr. Popov)
60 capsules
Ingredients - Cosmos Sarsparilla 13,6 g - 60 capsules (Dr. Popov)
INGREDIENTS: Cosmos Sarsparilla 13,6 g - 60 capsules (Dr. Popov)
ground roots of plants Sarsparilla, gelatin