Nutty endowment is the fulfillment of many wishes. After opening this mix of nuts Wait a true feast, simply will not be able to stop a sweet tooth!
Mixit Walnut mix 450 g

- DESCRIPTION:

Nutty Stiftung ist eine Mischung aus Nüssen.
Warum ist es gut, Nüsse zu essen?
Viele Mythen warnt vor Verzehr von Nüssen. Essen Nüsse offenbar nicht förderlich für eine gute Figur. Die Ernennung von Menschen, die befürchten, sie deshalb zu vermeiden, aber es ist ganz anders, in der Tat, Nüsse isst hilft beim Abnehmen. Nüsse sind gesund, aber auch hier gilt: ". Alles in Maßen". Viele Studien haben gezeigt, dass der regelmäßige Verzehr von Nüssen einen sehr positiven Einfluss hat bei der Entstehung verschiedener Stoffwechselerkrankungen zu verhindern.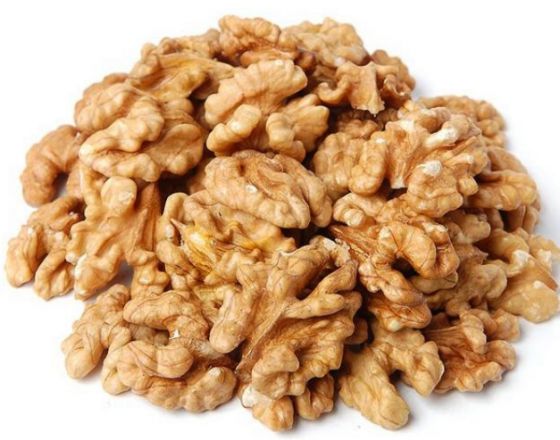 * Walnüsse - Hilft den Körper vor Zellschäden, vorzeitiges Altern, gegen verschiedene Entzündungen, Herzkrankheiten und Krebserkrankungen schützen. Empfohlene Tagesmengen sind 14 halb Walnüsse 185 Kalorien mit einem Gesamtgehalt von 18 g Fett hat.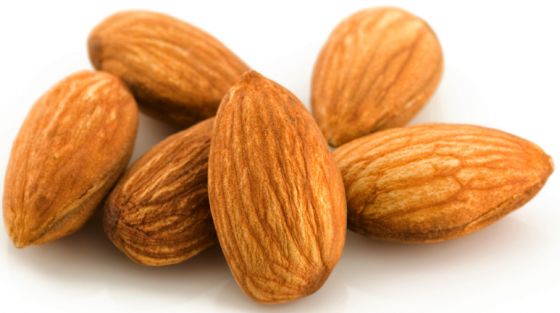 * Mandeln - Ess
en Mandeln hat eine positive Wirkung auf den Darm. Wussten Sie, dass Mandeln Nüsse von allen die meisten Ballaststoffe enthalten? Darüber hinaus Mandeln finden aber auch Antioxidantien, Vitamin E und andere Substanzen, die das Niveau von LDL (schlecht) Fett, Cholesterin und Zucker reduzieren. Die tägliche Höchstgrenze beträgt 23 Mandeln (dh 170 Kalorien mit 15 Gramm Fett).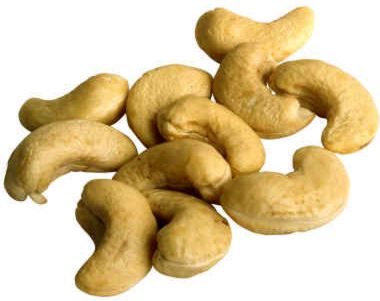 * Cashew - Sie sind reich an Eisen, Zink und Magnesium. Magnesium kann in Cashew sogar 25% der täglichen Dosis gefunden werden. Deshalb wird es regelmäßige Verzehr dieser Nüsse helfen Anämie zu kontrollieren, Immunität und Gedächtnis zu verbessern und Ihre Alterung verlangsamen. Muttern 18 ist nur 165 Kalorien und 13 Gramm Fett.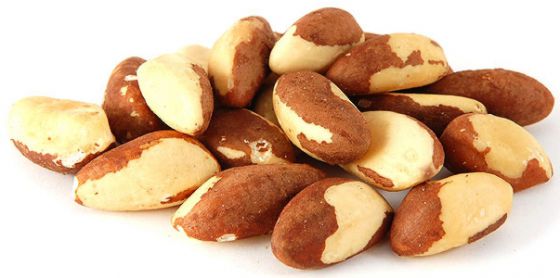 * Nüsse Brasilien - sind eine starke Quelle für Selen, enthalten sogar mehr als 100% der täglichen Dosis. Dank Selen ist daher sehr starker Kämpfer gegen den Krebs. Essen Sie jedoch vorsichtig, sind Paranüsse hochkalorische, 5-6 Nüsse hat 185 Kalorien (mit 18 Gramm Fett). Es ist besser, wenn man den ganzen Tag essen im Idealfall nur 4 Muttern Brasilien.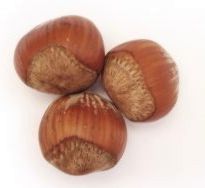 * Haselnüsse - enthalten große Mengen an einfach ungesättigten Fettsäuren, die auf LDL, Cholesterin und Blutzucker eine positive Wirkung hat. Daneben ist aber, Haselnüsse sehr bedeutende positive Auswirkungen auf die Augen, Diabetes des zweiten Typs und senile Demenz.
Mixit Walnut mix 450 g
- EFFECTS:
Banish hunger :-)
Mixit Walnut mix 450 g
- USE:
Pour to taste in a bowl.
Mixit Walnut mix 450 g
- CAUTION:
Store in a cool, dry last longer crunchy. Shake well before serving, but opatarně, the bottom may be released.
Allergens: nuts, lactose. May contain traces of stones and shells, gluten, milk and other allergens.
Mixit Walnut mix 450 g
- PACKAGING:

Tube 450 g
Ingredients - Mixit Walnut mix 450 g
Mixit Walnut mix 450 g - INGREDIENTS:
Nutty endowment (walnuts in cinnamon, walnuts 21%, sugar, cocoa mass, cocoa butter, sunflower lecithin, natural vanilla flavor, ground cinnamon), Brazil nuts, hazelnuts in milk chocolate (hazelnuts, sugar, whole and skimmed milk, cocoa, gum arabic, honey, sunflower lecithin, flavor), walnuts, peanuts, almonds, hazelnuts, cashews).
Allergens: nuts, lactose. May contain traces of stones and shells, gluten, milk and other allergens.