Energy Epivet shampoo for animalscontaining herbal extracts, natural essential oils and thermal water.
DESCRIPTION: Energy Epivet Shampoo 200 ml
Energy Epivet 200 ml Shampoo is a natural shampoo for animals with repellent effect. It contains herbal extracts, pure essential oils and natural thermal water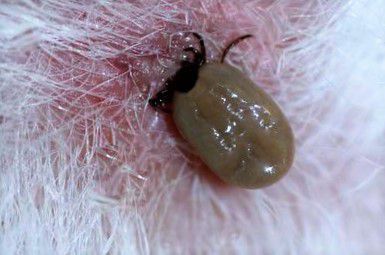 from the Podhajska hot spring. It has a neutral pH and is non-toxic. It is suitable for sensitive skin. In case of accidental contact with eyes, irritate. It has anti-inflammatory effects and repels parasites. Repellency is due to the effectiveness of apple cider vinegar and blend of essential oils of rosemary, thyme and others that bind to the residual fat skin and hair. It used even in inflammation of the skin and in the extreme load blood-sucking insects.
Veterinarian recommendations:
Epivet found a permanent place among my favorite products Energy. They can be safely used dogs with sensitive skin or inflammation. The great advantage is its repellent effects.
MVDr. Jaroslava Bláhová
www.akupunktura-psu.cz
EFFECTS: Energy Epivet Shampoo 200 ml
For more information about this product, unfortunately, we can not be disclosed because it would be in accordance with Regulation of the European Parliament and Council Regulation (EC) no. 1924/2006 health claims that can not be disclosed. We publish only those health claims that have been approved by the European Commission. As an example, approved a health claim for the water we claim: "It contributes to the maintenance of normal physical and cognitive functions, contributes to the maintenance of normal regulation of body temperature." Wherein the water must also be consumer is informed that in order to obtain the claimed effect must provide a daily intake of at least 2 liters of water. Let every visitor of which draw their own conclusion.
USE: Energy Epivet Shampoo 200 ml
Apply a little shampoo on wet hair and rub it in well.
- Let it work for about two minutes and then rinse with water.
- If little shampoo lathers, hair is too oily. In this case, the entire process repeated once.
WARNING: Energy Epivet Shampoo 200 ml
The shampoo is necessary to wash the hair well. Keep out of reach of children! Immediately after washing the hair is too strong, just another day she is in show condition. Destroys external parasites only prevents invasion for up to 14 days. Eye contact is necessary to wash well, although initially irritate.
Storage:
The product should be stored in a dry place, stored at 10-25 ° C and protect from frost.
PACKAGING: Energy Epivet Shampoo 200 ml
200 ml
Ingredients - Energy Epivet 200 ml - shampoo for animals
INGREDIENTS: Energy Epivet shampoo 200 ml
Aqua, Decyl Glucoside, Acetic acid, Cocamidopropyl Betaine, Disodium Cocoamphodiacetate, Extractum Herbarum (Pulmonaria Officinalis Extract, Rosa Centifolia Flower Extract, Cinchona Calisaya Bark Extract, Sophora Japonica Fruit Extract, Verbascum Thapsus Extract, Zingiber Officinale Root Extract, Cetraria Islandica Extract, Tussilago Farfara Flower Extract, Galeopsis Segetum Extract, Glycyrrhiza Glabra Root Extract, Hyssopus Officinalis Herb Extract, Thymus Vulgaris Extract, Aralia Cordata Extract, Curcuma Longa Root Extract, Equisetum Arvense Extract, Origanum Vulgare Extract, Plantago Lanceolata Leaf Extract, Tropaeolum Majus Seed Extract, Althaea Rosea Flower Extract), Parfum, Xylitol, Xanthan Gum, Cellulose Gum, Hydroxyethyl Urea, Geraniol, D-limonene, Linalool, Citronellol, Rosmarini extract (cinéole, camphre, pinéne, limonéne), Quaternium-15.