Good Nature mashed potatoes 26 g is instant food is rich in protein.
DESCRIPTION: Good nature mashed potatoes 26g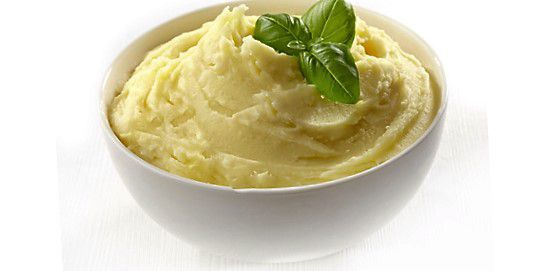 Good nature mashed potatoes 26g is a food powder which has a high protein content, low in fat. It docucena milk and cream. It is suitable for protein diet. Guaranteed to keep you in a state of ketosis within the protein diet.
EFFECTS: Good nature mashed potatoes 26g
For more information about this product, unfortunately, we can not be disclosed because it would be in accordance with Regulation of the European Parliament and Council Regulation (EC) no. 1924/2006 health claims that can not be disclosed. We publish only those health claims that have been approved by the European Commission. As an example, approved a health claim for the water we claim: "It contributes to the maintenance of normal physical and cognitive functions, contributes to the maintenance of normal regulation of body temperature." Wherein the water must also be consumer is informed that in order to obtain the claimed effect must provide a daily intake of at least 2 liters of water. Let every visitor of which draw their own conclusion.
USE: Good nature mashed potatoes 26g
Under stirring, mix the contents of one sachet with 80 ml of boiling water and let stand for 5 minutes, and mix with 80 ml of cold water and warm up in a microwave oven for 1 minute. The best result achieved by using beater varicose veins.
WARNING: Good nature mashed potatoes 26g
Do not mix in an airtight container such as a shaker! The daily dose of a dietary program Express Diet consists of four portions, which is a complete total diet replacement for weight control. Daily dose provides all essential nutrients in adequate quantity for one day. If you are using Express Diet as a replacement for one or more daily meals ro lose weight, it is suitable only as part of a diet with reduced calorie and other foods must be an essential part of the diet. Diet Diet Express program is designed for children, pregnant and nursing women. Be sure to observe sufficient drinking regime. Diet Diet Express program is not used for more than three weeks without consulting a doctor.
Store in a dry place at room temperature.
allergens:
The product contains soybeans, milk and dairy products including lactose them.
PACKAGING: Good nature mashed potatoes 26g
26 g
Ingredients - Good Nature Express Diet Instant mashed potatoes 26g
INGREDIENTS: Good nature mashed potato 26 g
Milk protein (milk protein, sunflower lecithin (E322)), vegetable proteins (soy), vegetables (potato flakes, emulsifier E471, stabilizer E450), spices and herbs (nutmeg, black salsify), dye (carotene E160a), amino acids ( L-methoín).