Klas Coffee Ginseng is innovative coffee, which will give you a pleasant experience that is needed for a proper start to the day.
DESCRIPTION: Klas Coffee Ginseng 30 bags
Ginseng is the most famous herb used in traditional Chinese medicine. Today it is used mainly in the decline of energy, impaired physical and mental well being, decrease in physical performance, difficulties with erection, symptoms associated with menopause. It is also effective in strengthening the heart and nervous bites, improving immunity and refilling of vitamins.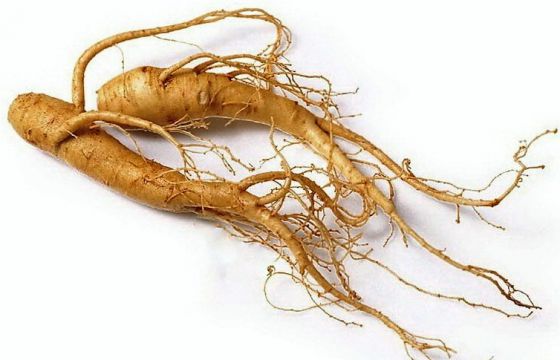 Asian ginseng root contains triterpene glycosides, which are known as "ginsenosides". These compounds have resilient properties which assist in moving the body to balance, depending on what one just needs (for example, on the one hand has the ability to reduce high blood pressure, on the other hand improves low blood pressure) and counteracts stress.
EFFECTS: Klas Coffee Ginseng 30 bags
For more information about this product, unfortunately, we can not be disclosed because it would be in accordance with Regulation of the European Parliament and Council Regulation (EC) no. 1924/2006 health claims that can not be disclosed. We publish only those health claims that have been approved by the European Commission. As an example, approved a health claim for the water we claim: "It contributes to the maintenance of normal physical and cognitive functions, contributes to the maintenance of normal regulation of body temperature." Wherein the water must also be consumer is informed that in order to obtain the claimed effect must provide a daily intake of at least 2 liters of water. Let every visitor of which draw their own conclusion.
USE: Klas Coffee Ginseng 30 bags
Pour contents of bag into a cup and pour hot water (150 ml, 70 °C) and mix well.
WARNING: Klas Coffee Ginseng 30 bags
Store in a dry, cool place. Do not expose to excessive light and heat. Keep out of reach of children. Do not exceed the recommended daily dose. There is no substitute for a varied and balanced diet. Not suitable for pregnant and breastfeeding women. No artificial flavor enhancers or preservatives. It does not contain genetically modified ingredients. Not exposed to ionizing radiation. It does not contain gluten.
PACKAGING: Klas Coffee Ginseng 30 bags
30 sachets x 2,5 g
Ingredients - Klas Coffee Ginseng 30 bags - instant coffee
INGREDIENTS: Klas Coffee Ginseng 30 bags
92 % instant coffee (Brazil, spray dried), 8 % Ginseng - extract 5:1