Amix ALA - Alpha Lipoic Acid is known for antioxidant capabilities, is called a "universal antioxidant". ALA from Amix effectively changes L-valine, L-isoleucine and L-leucine to muscle energy. Suitably supplements normal supplementation.
DESCRIPTION: Amix ALA – Alpha Lipoic Acid 60 capsules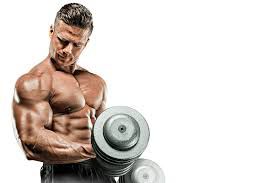 The Amix ALA capsules contain alpha-lipoic acid that improves exercise and protects the body from free radicals.
It also acts on insulin to control the growth of muscle mass and the amount of sugar in the body.
Supports metabolism and improves sensitivity resulting from nerve damage.

Why use Amix ALA?

Alpha lipoic acid helps in several directions.
Like a powerful antioxidant, it acts against free radicals, even when intensive sports.
Helps protect the liver and stimulates their detoxification function.
It also helps in regeneration processes and every more experienced athlete knows that the faster he regenerates, the more he can train, which is quite a significant influence on sports performance and good regeneration also means increased protection from injuries.
An athlete who strives to maintain his health, improve sports performance and improve muscle mass while reducing body fat will certainly be alpha lipoic acid another part of the spectrum of all the nutrients that will help them achieve their goal.
USE: Amix ALA – Alpha Lipoic Acid 60 capsules
Dosage: 1 capsule per day with meals
WARNING: Amix ALA – Alpha Lipoic Acid 60 capsules
Not suitable for children, pregnant and lactating women. Do not exceed the recommended daily dose. The product is not intended to be used as a substitute for a varied diet. Keep out of the reach of children. Store in a dry place below 25 °C, protect from direct sunlight and frost. Producer is not liable for damages caused by improper use or storage. Intended for special nutrition. Suitable for athletes and those at increased physical performance.
PACKAGING: Amix ALA – Alpha Lipoic Acid 60 capsules
60 capsules
EFFECTS: Amix ALA – Alpha Lipoic Acid 60 capsules
For more information about this product, unfortunately, we can not be disclosed because it would be in accordance with Regulation of the European Parliament and Council Regulation (EC) no. 1924/2006 health claims that can not be disclosed. We publish only those health claims that have been approved by the European Commission.
Ingredients - Amix ALA - Alpha Lipoic Acid 60 capsules
INGREDIENTS: Amix ALA – Alpha Lipoic Acid 60 capsules
dextrose, alpha lipoic acid (ALA), gelatine capsule (gelatine, water, colorant: titanium dioxide), stabilizers: hydroxypropylmethylcellulose (Methocel®), anticaking agent: magnesium stearate, silicon dioxide
| | |
| --- | --- |
| Active substances: | 1 capsule |
| Alpha lipoic acid | 200 mg |