Amix Maximum GH stimulant is suitable for use in special nutrition recommended especially for athletes. Amix Maximum GH Stimulant is a combination of amino acids supplemented with vitamin B6, which contributes to the reduction of tiredness and fatigue and contribute to the regulation of hormonal activity. Maximum support performance of the active ingredients to maximize the effect.
DESCRIPTION: Amix Maximum GH Stimulant – 120 capsules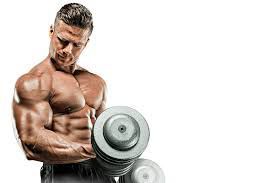 Amix Maximum GH Stimulant is a stimulant with a special combination of amino acids and vitamin B6, which helps reduce fatigue, depletion and helps regulate hormonal activity.
Increases muscle mass and speeds recovery after physical exercise.
The primary purpose of stimulants is to stimulate our body (or psyche) for better performance than we could expect without the use of stimulants.
Not only in sports but also in everyday life is the art of relaxing the basis for "harmony" body and soul.
For athletes it is true many times, because they are high demands on the physical and mental aspect.
USE: Amix Maximum GH Stimulant – 120 capsules
Dosage: daily dose is 5 to 10 capsules at bedtime. Drink down with plenty of water.
WARNING: Amix Maximum GH Stimulant – 120 capsules
Not suitable for children, pregnant and lactating women. Do not exceed the recommended daily dose. The product is not intended to be used as a substitute for a varied diet. Keep out of the reach of children. Store in a dry place at 25 °C, away from direct sunlight and frost. Producer is not liable for damages caused by improper use or storage.
The product was manufactured in a plant that processes raw milk, eggs, soy and shellfish.
PACKAGING: Amix Maximum GH Stimulant – 120 capsules
120 capsules
EFFECTS: Amix Maximum GH Stimulant – 120 capsules
For more information about this product, unfortunately we can not be disclosed because it would be in accordance with Regulation of the European Parliament and Council Regulation (EC) no. 1924/2006 health claims that can not be disclosed. We publish only those health claims that have been approved by the European Commission.