Nutrend BCAA LIQUID is a liquid form of amino acids BCAA that ensures rapid absorption. BCAAs are an important component of complex protein. Popular BCAA liquid now in action at a great price. Useful prices for Nutrend sports nutrition for everyone.
DESCRIPTION: Nutrend BCAA LIQUID 500 ml
This product consists of amino acids BCAA (L-leucine, L-isoleucine, L-valine)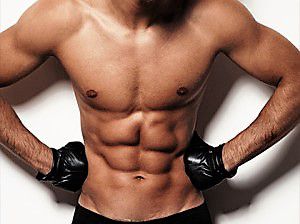 This liquid form provides liter bottle of 80000 mg of essential amino acids. The liquid form ensures fast absorption. Thanks to the ratio of amino acids the product is suitable as a physical and psychological recovery. It has no sugar and crystalline form.
The product is primarily intended for use shortly before the performance, use directly in the exercise, muscle mass protection and recovery improvement.
EFFECTS: Nutrend BCAA LIQUID 500 ml
For more information about this product, unfortunately we can not be disclosed because it would be in accordance with Regulation of the European Parliament and Council Regulation (EC) no. 1924/2006 health claims that can not be disclosed. We publish only those health claims that have been approved by the European Commission. As an example of an approved health claim might claim for water: "It contributes to the maintenance of normal physical and cognitive functions, contributes to the maintenance of normal regulation of body temperature." Wherein the water must also be consumer is informed that in order to obtain the claimed effect is necessary to provide a daily intake of at least 2 liters of water. Let every visitor of which draw their own conclusions.
USE: Nutrend BCAA LIQUID 500 ml
To protect muscle mass drink about 30-60 minutes prior to the performance of 40 ml. To accelerate the recovery drink immediately after exercise 40 ml. The maximum daily dose is 80 ml. Do not exceed the recommended dosage. Shake gently before use. Serve by diluting the content of measuring cup into water or sports drinks.
WARNING: Nutrend BCAA LIQUID 500 ml
Food supplement with sweeteners. It is especially suitable for athletes.
It does not replace a varied diet. Not intended for children, pregnant and lactating women. Keep out of reach of children! Store in a dry place below 25 ° C away from direct sunlight. Do not freeze. Producer is not liable for any damages caused by improper use or storage.
PACKAGING: Nutrend BCAA LIQUID 500 ml
500 ml
Ingredients - Nutrend BCAA LIQUID 500 ml - orange
INGREDIENTS: Nutrend BCAA LIQUID 500 ml
water, L-valine, acidity regulator citric acid, L-isoleucine, L-leucine, emulsions orange (flavors, colorings E 104, E 110 - may have an adverse effect on activity and attention in children), preservative sorbic acid and sodium benzoate, sweeteners neohesperidin DC , sodium cyclamate, acesulfame K and sucralose, vitamin B6 (pyridoxine hydrochloride).