Preparations of this type can improve the concentration, can deliver surprising power or strength, but may be a combination of the described effects together.
DESCRIPTION: NUTREND Ecdysterone 120 capsules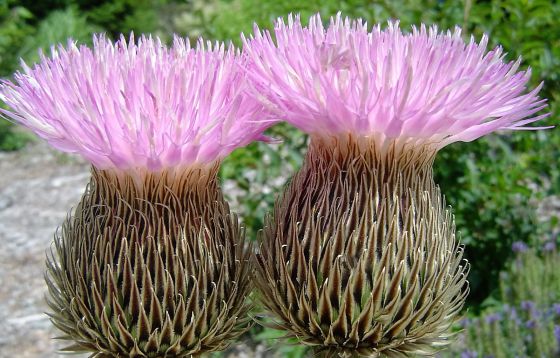 Each capsule contains 1000 mg of highly effective standardized extract of Leuzea Safflower (Rhaponticum carthamoides), which contains 90% of ecdysterone. This extract is generally regenerates the body, strengthens the natural defenses, improves cardiovascular health, tones the body, stimulating mental capacity, helps increase the body's adaptation to extreme and stressful situations. It is popular athletes, who concentrate on his hard training on best adaptation of the organism to physical activity. The product supports the growth of lean muscle mass and decrease body fat.
The product is designed to increase muscle mass, muscle protection before catabolic reactions and for hard-training athletes.
EFFECTS: NUTREND Ecdysterone 120 capsules
For more information about this product, unfortunately we can not be disclosed because it would be in accordance with Regulation of the European Parliament and Council Regulation (EC) no. 1924/2006 health claims that can not be disclosed. We publish only those health claims that have been approved by the European Commission. As an example of an approved health claim might claim for water: "It contributes to the maintenance of normal physical and cognitive functions, contributes to the maintenance of normal regulation of body temperature." Wherein the water must also be consumer is informed that in order to obtain the claimed effect is necessary to provide a daily intake of at least 2 liters of water. Let every visitor of which draw their own conclusions.
USE: NUTREND Ecdysterone 120 capsules
take 1 capsule 3 times daily. Preferably after every meal. Do not exceed the recommended dosage. According to recommended dosage swallow capsules gradually and drink plenty of water. Not suitable Milk and alcoholic drinks. Do not bite the capsule!
WARNING: NUTREND Ecdysterone 120 capsules
Food supplement suitable especially for athletes.
It does not replace a varied diet. Not intended for children, pregnant and lactating women. Keep out of reach of children! Store in a dry place below 25 ° C away from direct sunlight. Do not freeze. Producer is not liable for any damages caused by improper use or storage.
PACKAGING: NUTREND Ecdysterone 120 capsules
120 capsules
Ingredients - Nutrend ECDYSTERONE 120 capsules
INGREDIENTS: NUTREND ECDYSTERONE 120 capsules
extract Rhaponticum carthamoides (90% of ecdysterone), L-leucine, capsule (gelatine, titanium dioxide pigment).