ATP Creatine 6000 is a dietary supplement intended for athletes. Creatine from ATP Nutrition improves physical performance. In capsule form it is very gentle on the digestive tract.
DESCRIPTION: ATP Creatine 6000 - 240 capsules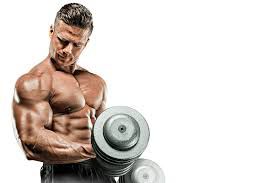 Creatine increases physical production rate in consecutive short intervals of high intensity exercise.
Creatine is a nitrogenous organic acid, the principal perceived role in the body's supply of nerve cells and muscle energy.
The highest concentration then reaches within muscle tissue.

The main task of creatine in your body is consumed by the recovery of ATP (adenosine triphosphate) which is the primary energy source for the contraction of muscle fibers during anaerobic exercise.

The organism has the ability to store creatine into skeletal muscle cells, and so create a reserve for physical exercise, whereas more stored creatine means more energy to working muscles, to be able to undergo intense training.
If you are unable to train with higher intensity, greater load will reach the muscles and thus stimulate more growth.
This has been a positive side effect.
The product has helped many athletes in an effort to increase performance and training intensity.
EFFECTS: ATP Creatine 6000 - 240 capsules
For more information about this product, unfortunately we can not be disclosed because it would be in accordance with Regulation of the European Parliament and Council Regulation (EC) no. 1924/2006 health claims that can not be disclosed. We publish only those health claims that have been approved by the European Commission. As an example of an approved health claim might claim for water: "It contributes to the maintenance of normal physical and cognitive functions, contributes to the maintenance of normal regulation of body temperature." Wherein the water must also be consumer is informed that in order to obtain the claimed effect is necessary to provide a daily intake of at least 2 liters of water. Let every visitor of which draw their own conclusions.
USE: ATP Creatine 6000 - 240 capsules
Dosage: 10 capsules a day divided into several doses, always before meals and drink plenty of water.
WARNING: ATP Creatine 6000 - 240 capsules
Not suitable for children, pregnant and lactating women. Keep out of the reach of children. Once opened, store in a dry place at temperature to 25 °C, carefully closed. Producer is not liable for damages caused by improper use or storage. There is no substitute for a varied diet. Do not exceed the recommended dosage.
PACKAGING: ATP Creatine 6000 - 240 capsules
240 capsules
Ingredients - ATP Nutrition Creatine Muscle builder 6000 - 240 capsules
INGREDIENTS: ATP Creatine 6000 - 240 capsules
Creatine monohydrate, transparent gelatin capsule, anticaking agent, calcium phosphate E341, E470b Magnesium Stearate
Active ingredients

1 capsule

Dose

10 capsules

Creatine

monohydrate

600 mg
6000 mg