Dědek kořenář Amaranth Oil AO features a straw yellow color and characteristic odor. It is effective in premature aging, positive effect on wrinkles. No skin irritation.
DESCRIPTION: Dědek kořenář Amaranth Oil AO 100 ml
Amaranth oil is obtained by extraction with compressed CO2, ensuring a maximum extraction of active ingredients, particularly squalene and cis unsaturated fatty acids. It has excellent flavor and amazing features thanks to the cutting-edge method of extraction using CO2.
Amaranth seeds are a source of oil with great features, more valuable than buckthorn oil. Pharmacologists amaranth oil is particularly interested in because of the high squalene content (8%) - the strongest of all known antioxidants. The basic source of squalene for the manufacture of anticancer drugs recently been shark liver oil, in which it is, however, only 2% - in Amaranthus oil squalene is therefore 4 ×! Squalene is a very potent immunostimulant and has wide use in cosmetics as natural Hydratant - quickly penetrates the skin, leaving no greasy feeling and the skin remains supple after use long and smooth. Squalene delay the formation of wrinkles and signs of aging, while never irritate the skin.
AO - Amaranth oil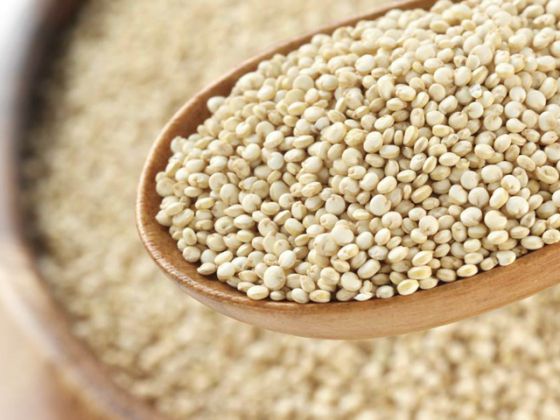 It is a beautiful decorative annual. Her pendulous ears, long and 0.5 m, according to the kind of reddish, red and green and green. It is about 70-80 cm tall. The stem is square and tends to red. Amaranth comes from South America to Europe came in the 16th century. The plant grows wild sometimes and sometimes it can be seen in the wild, such as embankments of railways in southern Moravia.

USE: Dědek kořenář Amaranth Oil AO 100 ml
Recommended dosage: 2-3x daily take 1-2 tablespoons (10-20 ml). Can be added to meals as well. To clean the liver and bile ducts in the morning in the fasting 1-2 tablespoons ½ hours before eating.
WARNING: Dědek kořenář Amaranth Oil AO 100 ml
Do not exceed the recommended daily dose. This product has been marketed as a dietary supplement. It is not a cure and does not have an approved medicinal properties. It is not intended as a substitute for a varied diet. Not for children under 3 years of age. Keep out of reach of children. Store in a dry, dark and cool. We should be kept at a temperature of 5-25 °C.
PACKAGING: Dědek kořenář Amaranth Oil AO 100 ml
100 ml
EFFECTS: Dědek kořenář Amaranth Oil AO 100 ml
For more information about this product, unfortunately, we can not be disclosed because it would be in accordance with Regulation of the European Parliament and Council Regulation (EC) no. 1924/2006 health claims that can not be disclosed. We publish only those health claims that have been approved by the European Commission.
Ingredients - Dědek kořenář Amaranth Oil AO 100 ml (Amaranthus caudatus)
INGREDIENTS: Dědek kořenář Amaranth Oil AO 100 ml
100% Amaranth oil extracted with CO2