MAXXWIN HMB MAXX 1500 promotes rapid regeneration of muscle mass and its rapid growth and supports the immune system. Prevents the degradation of already built muscle mass during diets.
DESCRIPTION: MAXXWIN HMB MAXX 1500 - 240 tablets
HMB (beta-hydroxy beta-methylbutyrate) rank among the most powerful and safe while natural stimulants to increase muscle mass. This is a metabolite of the branched amino acids L-leucine, which plays a role in the synthesis of proteins and naturally in small quantities in the human body forms. HMB as a supplement for athletes counteract muscle breakdown during intense workouts and helps it regenerate faster. Furthermore, increases resistance to extreme tension. HMB MAXX 1500 is designed for all who want despite reduced calorie intake to maintain muscle mass, regardless of whether you are a beginner or a professional athlete.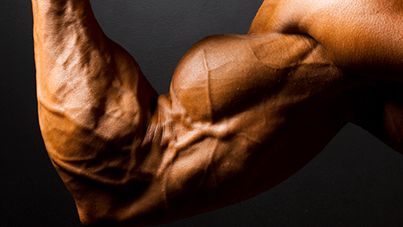 Anabolizers
fully will help you to create high-quality muscle mass, increase its quality and can fully support the conversion of fat to muscle. Anabolizers are today demanding a revolutionary means for strengthening without which the few who sportsman bypass. Anabolizer is definitely the best legal substance on the market to support the formation of muscle mass. Anabolizer allows you to train better and more efficiently than ever before where you started the transport and supply system to flood your muscles with blood rich in nutrients. Anabolizer allows stimulate the muscles deep in the tissues and thus increases muscle volume and increasing muscle quality of your muscles.
MaxxWin Nutrition was based on their years of experience in distribution of sports nutrition. As a direct seller should close their customers draw on their knowledge and experience, but needed to quickly respond to their suggestions. From the seller's position, unfortunately, is often not feasible. Therefore, they decided to go a new way and to offer its customers a sports supplements according to their wishes.
EFFECTS: MAXXWIN HMB MAXX 1500 - 240 tablets
For more information about this product, unfortunately, we can not be disclosed because it would be in accordance with Regulation of the European Parliament and Council Regulation (EC) no. 1924/2006 health claims that can not be disclosed. We publish only those health claims that have been approved by the European Commission. As an example, approved a health claim for the water we claim: "It contributes to the maintenance of normal physical and cognitive functions, contributes to the maintenance of normal regulation of body temperature." Wherein the water must also be consumer is informed that in order to obtain the claimed effect must provide a daily intake of at least 2 liters of water. Let every visitor of which draw their own conclusion.
USE: MAXXWIN HMB MAXX 1500 - 240 tablets
Recommended dosage: Half an hour before training and take 3 tablets properly with water or your favorite drink.
WARNING: MAXXWIN HMB MAXX 1500 - 240 tablets
Dietary supplement. This product is not intended as a substitute for a varied diet. Store in 25 °C. Keep out of direct sunlight. Not intended for children, pregnant and nursing mothers. Keep out of reach of children. Producer is not liable for damages caused by improper use or storage. Minimum shelf life on the packaging.
PACKAGING: MAXXWIN HMB MAXX 1500 - 240 tablets
240 tablets
Ingredients - MAXXWIN HMB MAXX 1500 - 240 tablets (beta-hydroxy beta-methylbutyrate)
INGREDIENTS: MAXXWIN HMB MAXX 1500 - 240 tablets
HMB Ca (Beta-hydroxy beta-methylbutyrate, calcium), filler: microcrystalline cellulose, anticaking agent: E341 calcium phosphate, magnesium stearate E470b
| | | |
| --- | --- | --- |
| Ingredients | in 1 tablet | in dose (3 tablets) |
| HMB Ca (Beta-hydroxy beta-methylbutyrate) | 500 mg | 1500 mg |