JUST Pedibalm is cooling gel for legs containing peppermint oil, allantoin and herbs to rejuvenate tired legs and feet. Suitable for traveling, sports, fatigue and swelling of the legs and the like.
JUST Pedibalm - balm for legs 125ml - DESCRIPTION: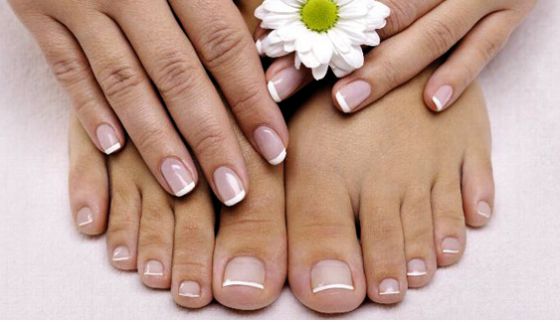 The legs are, despite their importance often neglected part of body in our care. Many people are governed by the fact that in the event that their legs do not burden excessive physical activity or stress, and spend most of their time sitting in an office, it is not necessary to pay special attention for legs.
However, there is no proper blood circulation in the limbs during long sitting and it can lead to varicose veins, calluses, blisters, corns or because of frequent attendance at public areas such as swimming pools may cause unwanted mold .
Balm for the legs containing cooling peppermint oil, allantoin and herbal ingredients to rejuvenate tired legs especially during hot days. However it can be used throughout the year. Especially it is recommended to apply it for painfull and swollen legs, during sport, travel, etc.
Active substances of Pedibalm include:
* Extract of arnica, horse chestnut extract and Echinacea, peppermint, allantoin (compound based on urea, which is in the pharmaceutical and cosmetic industries very popular).
JUST Pedibalm - balm for legs 125ml - EFFECTS:
improves circulation, ensures better nutrition surrounding tissues and removes pollutants, improves elasticity of vein walls, stimulates muscle relaxation, prevents inflammation and swelling, relaxes and works against pain, freskolát peppermint refreshes, cools and tones the venous system
JUST Pedibalm - balm for legs 125ml - USE:
Legs gently massage in circular movements from the bottom up.
Special tip:
Apply lotion to the whole leg not just to the knee
JUST Pedibalm - balm for legs 125ml - PACKAGING:
125 ml
Ingredients - JUST Pedibalm ─ Balm for legs125 ml
JUST Pedibalm ─ Balm for legs 125 ml:
Water (Aqua), Cyclomethicone, Glyceryl Stearate, Isopropyl Myristate, Propylene Glycol, Polysorbate 20, Ceteareth-12, Ceteareth-20, Cetearyl Alcohol, Alcohol, Menthyl Lactate, Althaea Officinalis Root Extract, Allantoin, Ruscus Aculeatus Root Extract, Aesculus Hippocastanum (Horse Chestnut) Seed Extract, Echinacea Purpurea Root Extract, Arnica Montana Flower Extract, Fragrance (Parfum), Ethoxydiglycol, Phenoxyethanol, Carbomer, Sorbitol, Glucose, Butylene Glycol, Methylparaben, Lactic Acid, Butylparaben, Ethylparaben, Isobutylparaben, Propylparaben, Sodium Hydroxide, Sodium Benzoate, Potassium Sorbate, Caramel, Amyl Cinnamal, Citral, Eugenol, Isoeugenol, Benzyl Salicylate, Coumarin, Geraniol, Linalool, Citronellol, Limonene, Evernia Furfuracea (Treemoss) Extract, Blue 1 (CI 42090)