Nutrend CARNILIFE is a liquid form of a highly effective sports nutrition products. Nutrend CARNILIFE is intended for use before exercise; suitable for intensively training athletes. It contains caffeine, so it is suitable for use even in the evening. You take advantage of the substantial discounts on the full range of products Nutrend and save our time and money services. Specialist in sports nut
DESCRIPTION: Nutrend CARNILIFE 40000 ─ 500 ml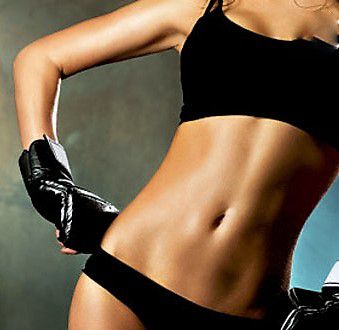 Thanks to the synergistic combination of L-carnitine, coenzyme Q10, vitamin B5 and get effective product supporting fat burning and to get a great figure. CARNILIFE 40000 is a highly effective fat burner that is designed specifically for women. Effective substances support the loss of fat mass and body shaping. The product is totally caffeine-free and therefore suitable for use in the evening.
L-Carnitine is a functional substance which is naturally present in almost every cell of the human body. Participates in energy metabolism of fatty acids as it transfers them to the so-called. Burning, cell mitochondria. It is not true that without L-Carnitine will not burn even a gram of fat. Energy obtained from burning, it is also necessary to use them effectively. It is a feature of coenzyme Q10, which accelerates metabolism and is a natural biocatalyst metabolism.
The product is suitable for promoting the use of energy from fat and energy management improvement, reduction of adipose tissue as an antioxidant and anti-aging prevention, for the elimination of physical and mental fatigue.
EFFECTS: Nutrend CARNILIFE 40000 ─ 500 ml
For more information about this product, unfortunately we can not be disclosed because it would be in accordance with Regulation of the European Parliament and Council Regulation (EC) no. 1924/2006 health claims that can not be disclosed. We publish only those health claims that have been approved by the European Commission. As an example of an approved health claim might claim for water: "It contributes to the maintenance of normal physical and cognitive functions, contributes to the maintenance of normal regulation of body temperature." Wherein the water must also be consumer is informed that in order to obtain the claimed effect is necessary to provide a daily intake of at least 2 liters of water. Let every visitor of which draw their own conclusions.
USE: Nutrend CARNILIFE 40000 ─ 500 ml
The basic daily dose of 12.5 ml use 30 minutes before exercise or fasting in the morning. You can also use 2x daily 12.5 ml fasting between meals. Do not exceed the recommended dosage. Intended for direct consumption or by diluting the content of measuring cup into water or sports drinks. Shake before use! Any cloud is not a product defect. Not suitable for preparation Milk or alcoholic beverages.
WARNING: Nutrend CARNILIFE 40000 ─ 500 ml
Food supplement with sweeteners
It does not replace a varied diet. Not intended for children, pregnant and lactating women. Keep out of reach of children! Producer is not liable for damages caused by improper use or storage.
PACKAGING: Nutrend CARNILIFE 40000 ─ 500 ml
500 ml
Ingredients - Nutrend CARNILIFE 40000 ─ 500 ml
INGREDIENTS: Nutrend CARNILIFE 40000 ─ 500 ml
water, L-carnitine, coenzyme Q10 (coenzyme Q10, triglycerides, modified corn starch, sugar), acidity regulators malic acid and citric acid, preservative potassium sorbate and sodium benzoate, sweetener acesulfame K, calcium D-pantothenate (Vitamin B5), sweetener sucralose, pyridoxine hydrochloride (vitamin B6).