Amix BCAA New Generation contains a high proportion of BCAA amino acids in free form. BCAA New Generation is used to protect muscle mass, significantly increases stamina and promotes muscle growth. Maximum active ingredient, practical package.
DESCRIPTION: Amix BCAA Liquid New Generation 1000 ml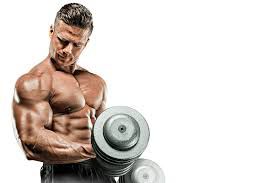 BCAA New Generation is a very effective product with high BCAA in free form.
The product is also supplemented by L-malate Citrulyn, Taurine, Beta-Alanine (Carnosyn®) and DMG.
BCAA´s stimulate the activity of all three basic anabolic hormone human body - testosterone, growth hormone and insulin.
* A slightly absorbable liquid form
* Protects muscle from loss
* Supports regeneration after training
In bodybuilding and not only it is possible to use both BCAA force-volume practices and drawing phase.
Use of essential amino acids will also be appreciated by athletes who seek to reduce weight with a maximum reduction of the losses of muscle mass.
Using BCAA is the best prevention of damage to muscle fibers before training.
To accelerate the start of anabolic processes do not forget to use a dose of BCAA´s immediately after training.
USE: Amix BCAA Liquid New Generation 1000 ml
Dosage:
Basic daily dose is 80 ml.
Take 40 ml before exercise and 40 ml immediately after physical performance.
WARNING: Amix BCAA Liquid New Generation 1000 ml
Not for children, pregnant and nursing women. The product is not intended for use as a replacement for a varied diet. Do not exceed the recommended daily dose! Keep out of reach of children! Store in a dry place at temperatures up to 25 °C. Protect against frost! The manufacturer is not responsible for any damage caused by improper use or storage. After opening, use up to 5 months.
Allergens: It may contain traces of milk, eggs, soy and crustaceans.
PACKAGING: Amix BCAA Liquid New Generation 1000 ml
1000 ml
EFFECTS: Amix BCAA Liquid New Generation 1000 ml
For more information about this product, unfortunately, we can not be disclosed because it would be in accordance with Regulation of the European Parliament and Council Regulation (EC) no. 1924/2006 health claims that can not be disclosed. We publish only those health claims that have been approved by the European Commission.
Ingredients - Amix BCAA Liquid New Generation 1000 ml
INGREDIENTS: Amix BCAA Liquid New Generation 1000 ml
purified water, L-leucine, taurine, L-isoleucine, L-valine, L-citrulline malate, beta-alanine (CarnoSyn®), N- dimethylglycine HCl, acidity regulator: citric acid, flavoring, colorings: tartrazine (lemon-lime flavor ), carotene, beta-apo-8'carotenal, Azorubine and brilliant blue (fruit punch flavor) Azorubine brilliant blue (raspberry flavor), sunset yellow and cochineal red (pink lemonade flavor), Pyridoxine HCl (vitamin B6), preservative: potassium sorbate and sodium benzoate, sweeteners: sucralose, acesulfame-K
Active substances:

Dose

80 ml

L-leucine

1600 mg

Taurine

1000 mg

L-isoleucine

800 mg

L-valine

800 mg

L-citrulline

800 mg

Beta-alanine

400 mg

HCL

200 mg

Pyridoxin (vitamin B6)

8 mg