Amix CarboJet Basic is a specially designed ratio of carbohydrates and protein sources. Carbojet Basic from Amix contains proteins rich in L-Glutamine and amino acids BCAA. Maximum performance, high performance cloths, practical packaging.
DESCRIPTION: Amix Carbojet Basic 3000 g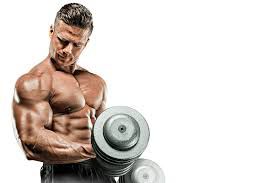 Basic CarboJet by Amix is characterized by high calorific value, derived from specially built ratio sources of carbohydrates and protein.
The protein contained in CarboJet Basic contribute to the growth and maintenance of muscle mass and are naturally rich in L-Glutamine and BCAA.
With an increased physical load, the energy supply is depleted, and the formation of energy from branched amino acids begins.
This unfavorable situation can be avoided by administration of branched amino acids - BCAA.
In many cases, a BCAA deficiency is present in the diet.
Therefore, the administration of supplemental form is absolutely necessary for athletes and physically burdened individuals and those with inadequate intake of protein, or for those who reduce excess weight by reducing food intake and increased physical activity.
USE: Amix Carbojet Basic 3000 g
Dosage: Mix 1 scoop (50g) of Amix CarboJet Basic in 200 - 250 ml of cold water or low fat milk.
WARNING: Amix Carbojet Basic 3000 g
Food for special nutrition. The product is not intended as a substitute for a varied diet. Store in a dry place at temperatures up to 25 °C. Protect from direct sunlight. Not for children, pregnant and nursing mothers. Keep out of the reach of children. The manufacturer is not liable for any damage caused by improper use or storage. It does not contain doping substances.
This product was manufactured in a device that processes products containing milk, eggs, soy and crustaceans.
PACKAGING: Amix Carbojet Basic 3000 g
3000 g
EFFECTS: Amix Carbojet Basic 3000 g
For more information about this product, unfortunately, we can not be disclosed because it would be in accordance with Regulation of the European Parliament and Council Regulation (EC) no. 1924/2006 health claims that can not be disclosed. We publish only those health claims that have been approved by the European Commission.
Ingredients - Amix Carbojet Basic 3000 g
INGREDIENTS: Amix Carbojet Basic 3000 g
defatted whey from milk, maltodextrin, fructose, dextrose, ultrafiltered whey protein concentrate from milk, amino acids derived from beef protein, thickeners: xanthan and guar gum, soy lecithin, flavor, sweetener: sucralose (Splenda), acesulfame K, dye: (strawberry flavor: extract of beetroot, banana flavor: curcumin)