JUST oil from 31 medicinal herbs is a blend of the purest essential oils derived from herbs with traditional using as a supplement to health problems.
JUST 31 Herbal Oil 50ml - DESCRIPTION:
It is a mixture of essential oils that are obtained from the 31 medicinal herbs. Company has took the recipe from the Appenzell canton ´ s herbalists and respects it more than 40 years. Thanks to this recipe the resulting product is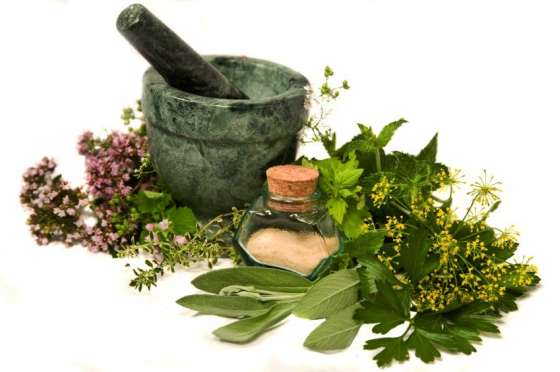 mixture of the purest essential oils. Contained herbs are widely used in traditional folk medicine.
The oil is intended for external use, you preferably use it as an additive in the bath or massage oil. Its positive effect on the body especially appreciate people suffering from musculoskeletal pain, people straining one ´s body often, whether physically or mentally.
JUST 31 Herbal Oil 50ml - EFFECTS:
circulation in the skin, anti-inflammatory, antibacterial, analgesic, warming, cooling, cleaning, restorative, invigorating, supplying energy, reducing fever, antispasmodic, releasing mucus, stimulate the immune system, stimulating digestion
JUST 31 Herbal Oil 50ml - USE:
Bath - Aromatic bath acts simultaneously on the physical and mental aspect of the organism, induce a feeling of freshness and purity, has a soothing and stimulating effect.
Massage - massage with herbal oil extracts are absorbed into the body through body fluids and tissues and can be performed general or local.
Compress - according to actual needs, select either cold, hot or lukewarm compress. In case of fever leave compress on forehead almost up to complete drying in jiiných cases for about two to four hours.
Inhalation - boil water, wait 1 minute and squirt a small amount of oil on the water surface. Lean over the surface and about 10-15 minutes deep inhales. Inhalation should be done about two to three times a day, you should hold in warm after inhalation.
JUST 31 Herbal Oil 50ml - CAUTION:
Keep out of the reach of children. Avoid contact with eyes and mucous membranes. Not for children under 3 years!
JUST 31 Herbal Oil 50ml - PACKAGING:
50 ml
Ingredients - JUST 31 Herbal Oil 50 ml
JUST 31 Herbal Oil 50 ml
essential oils of eucalyptus, peppermint Cress, orange, lemon, pine, lemongrass, chamomile, fennel, melaleuca, nutmeg, melissa, ginseng, rosemary, rose, vanilla, dill, juniper, cumin, lavender, sage, thyme, cinnamon, benzoin, wintergreen, iris, basil, celery, myrrh, tarragon, cloves and illicium.
INCI:
Eucalyptus Globulus Leaf Oil, Citrus Aurantium Dulcis (Orange) Peel Oil, Mentha Arvensis Leaf Oil, Illicium Verum (Anise) Fruit/Seed Oil, Citrus Medica Limonum (Lemon) Peel Oil, Panax Ginseng Root Extract, Cymbopogon Nardus (Citronella) Oil, Pinus Pumilio Branch/Leaf Oil, Rosmarinus Officinalis (Rosemary) Leaf Oil, Foeniculum Vulgare (Fennel) Oil, Myristica Fragrans (Nutmeg) Kernel Oil, Melaleuca Leucadendron Cajaput Oil, Melissa Officinalis Leaf Oil, Styrax Benzoin Resin Extract, Lavandula Angustifolia (Lavender) Oil, Artemisia Dracunculus (Tarragon) Root Extract, Commiphora Myrrha Oil, Eugenia Caryophyllus (Clove) Flower Oil, Peucedanum Graveolens (Dill) Extract, Apium Graveolens (Celery) Root/Seed Extract, Juniperus Communis Fruit Oil, Salvia Officinalis (Sage) Oil, Thymus Vulgaris (Thyme) Flower/Leaf Oil, Vanilla Planifolia Fruit Extract, Cinnamomum Zeylanicum Bark Oil, Aniba Rosaeodora (Rosewood) Wood Oil, Carum Carvi (Caraway) Fruit Oil, Gaultheria Procumbens (Wintergreen) Leaf Oil, Chamomilla Recutita (Matricaria) Flower Oil, Iris Pallida Root Extract, Ocimum Basilicum (Basil) Oil, Limonene*, Citral*, Eugenol*, Cinnamal*, Geraniol*, Farnesol*, Linalool*, Benzyl Benzoate*, Citronellol*, Coumarin*
* přirozená složka přírodních éterických olejů
Customer reviews - JUST 31 Herbal Oil 50 ml
31.03.2020 20:07
Užíváme již delší dobu, maximální spokojenost, silná esence bylin
30.03.2020 15:49
Je na všechny problémy (bolest zubů, kolen, ....)
Výhoda
19.01.2020 17:57
Produkt jsem vyzkoušela a zafungoval okamžitě Mám artrózu v palci u ruky a stačilo mi nemocný kloub dvakrát namazat a bolest citelně polevila Na počátku nachlazení jsem si po dva dny třikrát denně kápla 1 kapku do nápoje a průběh nemoci byl lehčí a kratší Při rýmě stačí natřít si dvě kapky na hřbet ruky a vdechovat vonné silice a nos se krásně uvolní Produkt mě překvapil širokými možnostmi použití
07.01.2020 21:14
Pomaha mi na bolest hlavy a na mirnou migrenu,na silnou zabere bohuzel jen prasek. Vyborny na zaludek,kdyz nesedne jidlo,staci namazat bricho.
15.11.2019 15:22
naprosto geniální na vše
05.11.2019 13:23
31 bylin JUST , lze použít na různé účely. Neměl by chybět v žádné domácnosti.
01.11.2019 19:58
velmi dobrý a nejenom namasáže
18.10.2019 13:42
Kupuji jej již několik let (cca 10), používám při začínajících oparech, rýmě či nachlazení, olejíček je úžasný, pomáhá.
15.10.2019 19:02
Do 20 min po namazání uleví od bolesti při namožení,či artroze