JUST Juniper Cream contains a high proportion of essential juniper and other essential oils. ✅ The original JUST Juniper Cream is usually delivered within 2 days❗ Wide selection of JUST products now for even better price. We will be happy to advise you on choosing the right product.
JUST Juniper Cream 60 ml - DESCRIPTION: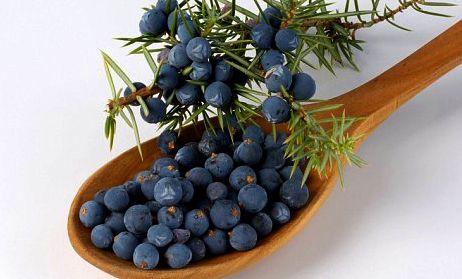 Juniper cream has a stimulating and refreshing effects, it is suitable both before and after sport. If you are looking for help to get better back pain, joints, muscles, blood perfusion of the limbs or relief from unpleasant hematomas, JUST Juniper Cream cream 60 ml is the right for you.
In times of plague epidemic juniper was commonly used for its antiseptic and anti-inflammatory effects as frankincense, it was known in Tibet in religion as well as in medicine and the proof of its effectiveness is preserved on papyrus from the time of Ancient Egypt. The essential oil contained in JUST Juniper Cream 60 ml is obtained directly from fruits - juniper berries and adding other essential oils multiplies its effect.
The best effect is to put the cream on affected areas or reflex points on the body, which allow the active substances, with help of the body fluids, get to affected area faster.
Active ingredients in JUST Juniper Cream 60 ml:
* Essential oils from juniper, essential oils of eucalyptus, pine essential oils, essential oils of cypress evergreen, soybean oil, paraffin oil
JUST Juniper Cream 60 ml - EFFECTS:
strong blood perfusion in the skin, anti-inflammatory, anti-rheumatic, cleansing, analgesic, promotes lymph flow, carry away lactic acid
JUST Juniper Cream 60 ml - USE:
When needed, apply a small amount of cream and massage gently.
JUST Juniper Cream 60 ml - CAUTION:
Area of the cream application turns red, which is a sign of the blood perfusion and proper effect. For external use only!
JUST Juniper Cream 60 ml - PACKAGING:
Ingredients - JUST Juniper Cream 60 ml
JUST Juniper Cream 60 ml:
Water (Aqua), Mineral Oil (Paraffinum Liquidum), Cetearyl Alcohol, Fragrance (Parfum), Caprylic/Capric Triglyceride, Pinus Palustris Oil, Limonene, Glycine Soja (Soybean) Oil, Ceteareth-20, Juniperus Communis Fruit Oil, Eucalyptus Globulus Leaf Oil, Cupressus Sempervirens Oil, Acrylates/C10-30 Alkyl Acrylate Crosspolymer, Triethanolamine, Sodium Cetearyl Sulfate, Sodium Lauryl Sulfate, Imidazolidinyl Urea, Propylparaben, Methyl Nicotinate, Coumarin, Linalool, Benzyl Benzoate, Geraniol