JUST Lemon essential oil is suitable for aroma lamps or nebulizers. ✅ JUST Lemon oil is 100% natural products❗ JUST typically supplied in 2 days. Action offers every day.
JUST Lemon Essential Oil 10 ml - DESCRIPTION: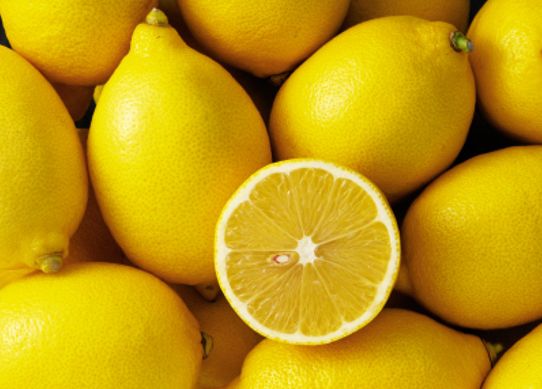 Medicinal plants are used for various ailments since time immemorial. Oils are used since ancient Egypt, Greece and Rome. Essential oils are the best concentrated extracts of plant. Essential oils are found in small quantities in the roots, leaves, flowers, bark or fruits.
Lemon tree is grown for thousands of years in India and China and was gradually extended to southern Europe, from which at the Middle Ages came through Spain to Europe and the Caribbean. Lemons helped to protect sailors against scurvy. JUST Lemon Essential Oil 10 ml contains highly concentrated oil from the finest lemons. It is obtained by pressing the fresh fruit peel.
The oil is intended for external use, preferably use it as an additive in the bath or massage oil. It has positive effects on the psyche, it is appropriate at the time of occurrence of the flu, helps preventively against viral and bacterial diseases. His delicate and fresh fragrance will refresh you and lift your mood. Oil can be used in aroma lamps to scent the room.
JUST Lemon Essential Oil 10 ml - EFFECTS:
Antibacterial, antiviral, anti-infection, enhances immunity, anti-inflammatory, anti-mycotic, anti-rheumatism and arthritis, refreshing, soothing, stimulates digestion.
JUST Lemon Essential Oil 10 ml - USE:
High-quality natural oils for external application, e.g. dropwise as an additive to the bath.
JUST Lemon Essential Oil 10 ml - CAUTION:
Keep out of reach of children. Avoid contact with eyes and mucous membranes. For children under 3 years use oil only with special caution.
JUST Lemon Essential Oil 10 ml - PACKAGING:
10 ml
Ingredients - JUST Lemon Essential Oil 10 ml
JUST Lemon Essential Oil 10 ml
Citrus Medica Limonum (Lemon) Peel Oil, Limonene, Citral, Linalool, Geraniol