Cosmos Muna Muna is a product that contains only dried and ground leaves. Muna Muna from Cosmos is a natural product (natural raw minced herbs in a gelatin capsule).
DESCRIPTION: Cosmos Muna Muna 12 g - 60 capsules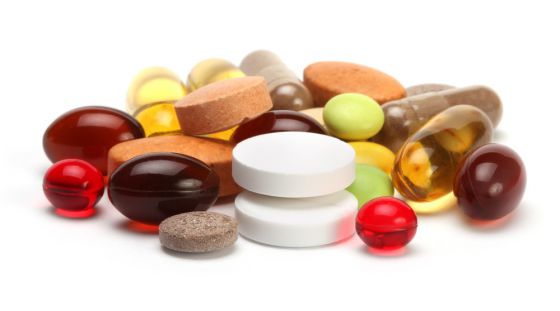 Cosmos Muna Muna is a pure natural product (natural unroasted ground herbs in a gelatin capsule). Muna Muna is a highly prized plant in the culture of the peoples of South America. Herb was first described in the 17th century by Spanish chroniclers operating in the territory of today's Peru. The place of its occurrence has been used for centuries.
Drying is one of the oldest natural methods of preserving food, where important ingredients are preserved. Therefore, it is not necessary to add preservatives to products of this type in accordance with the legislation.
Muna Muna is a shrub that is the jewel of Indian medicine. Leaves are known for their refreshing taste. It is advisable to use this medicine in combination with Una de Gato. The product contains exclusively dried ground crust. Thousands of years ago, the indigenous tribes of the rainforests have lived on. In today's society, the importance of a diverse and balanced diet as well as a healthy lifestyle is growing.
Preparations are approved by the Ministry of Health of the Czech Republic as a food supplement.
EFFECTS: Cosmos Muna Muna 12 g - 60 capsules
For more information about this product, unfortunately, we can not be disclosed because it would be in accordance with Regulation of the European Parliament and Council Regulation (EC) no. 1924/2006 health claims that can not be disclosed. We publish only those health claims that have been approved by the European Commission. As an example, approved a health claim for the water we claim: "It contributes to the maintenance of normal physical and cognitive functions, contributes to the maintenance of normal regulation of body temperature." Wherein the water must also be consumer is informed that in order to obtain the claimed effect must provide a daily intake of at least 2 liters of water. Let every visitor of which draw their own conclusion.
USE: Cosmos Muna Muna 12 g - 60 capsules
Dosage: daily dose is 1-2 capsules daily.
Caution: Take extra caution when dosing for hypersensitivity to menthol.
WARNING: Cosmos Muna Muna 12 g - 60 capsules
Do not exceed the recommended daily dose. This product has been marketed as a dietary supplement. It is not a cure and does not have an approved medicinal properties. It is not intended as a substitute for a varied diet. Not for children under 3 years of age. Keep out of reach of children.
PACKAGING: Cosmos Muna Muna 12 g - 60 capsules
60 capsules
Ingredients - Cosmos Muňa Muňa 12 g - 60 capsules (Dr. Popov)
INGREDIENTS: Cosmos Muna Muna 12 g - 60 capsules
minced leaves Muna - Muna, gelatine capsule